Fall Mozambique Team Supporters,
Mark called and our team successfully made it to Johannesburg. He said they were on their way to get their luggage and get some sleep!
Everyone is well although I was told turbulence was definitely a factor in the long flight.
Please pray they get some shut-eye and feel rested as they continue on their way to Maputo.
Here is a picture of your team while "on the go" in the airport. They look a little tired but very optimistic.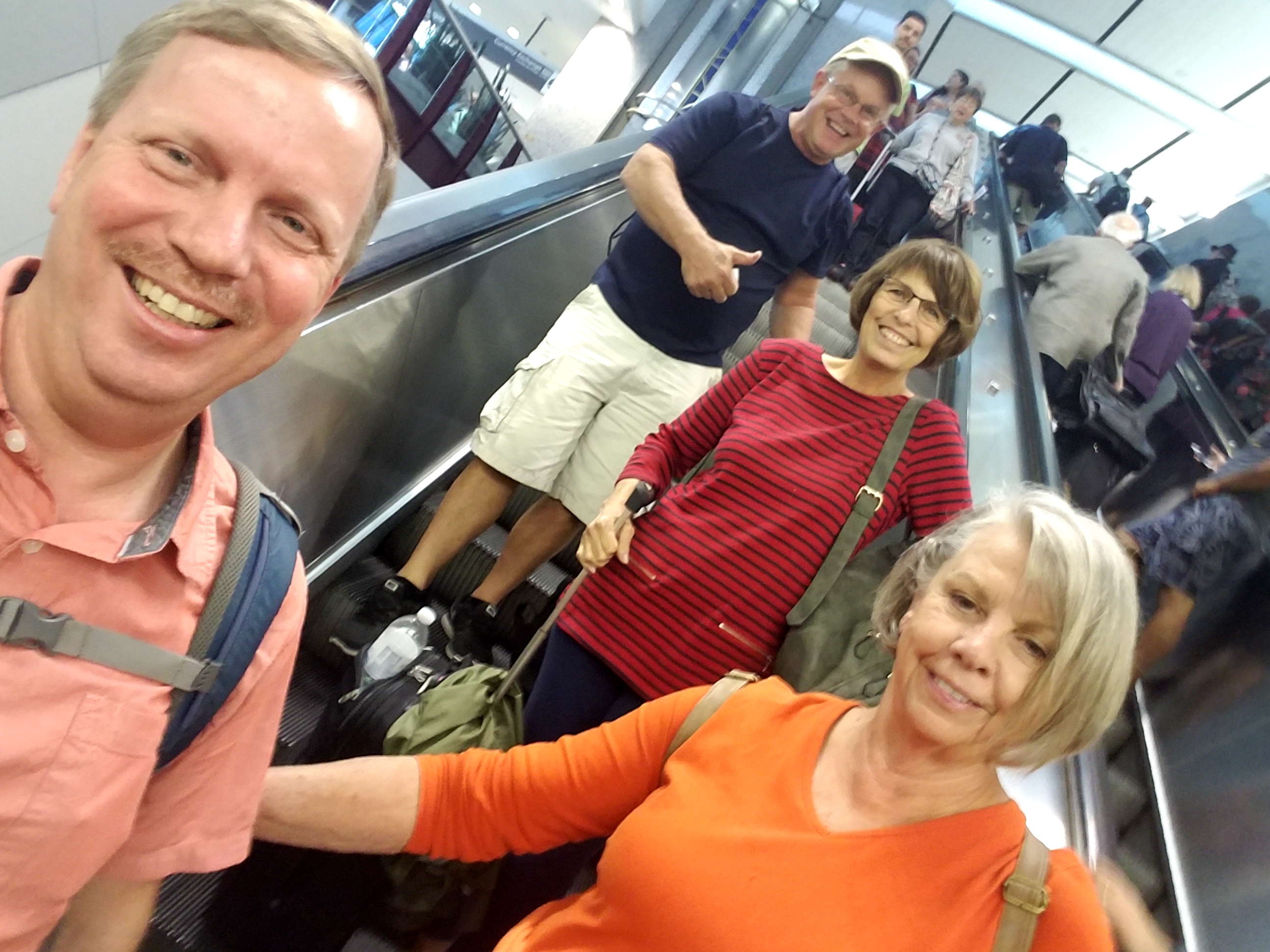 Thank you for your prayers and financial support without you this team would not be half way across the globe waiting to tell stories about Christ and gearing up to make some needed repairs on the village's equipment and buildings.
In Christ,
Natalie Uecker - Short Term Missions & Local Outreach