Hello! Josh Karhan here posting on behalf of our Madison team for 2018. I am supporting our leaders and students who are "in the trenches" from here in Grand Rapids. I have been hearing great things from our leaders about their first couple of days with Next Step Ministries. Travel to Madison went smoothly, and students have been enjoying one another's company in their downtime after serving the Madison community in the Name of Christ. I am especially encouraged to hear from Austin Stech that the first video in the series that Next Step put together to show to students this week during their evening sessions was particularly powerful.
That's enough from me for now...please see below for the latest from one of our Leaders, Matt Horling, who will be providing us with pictures and content for this year's Madison trip blog. Please also follow united.calvarygr on Instagram if you would like to see Kaitie Jones' occasional Instagram story from the trip.
From Matt Horling:
We made it safely to Madison, Wisconsin at 5:00pm on Sunday. We were split into crews one and two.
Monday morning, Crew 1 was sent to a garden that grew squash to provide to a local food pantry. They spent the morning planting squash seeds before touring the food pantry that they benefit!
Crew 2 had the privilege of visiting with and helping the elderly at an adult day care center. They played games with the residents and helped to serve them a meal.
In the afternoon, both teams enjoyed God's creation during a prayer hike. We hiked a trail and stopped along the way to pray for our team and the people we are serving this week.
At night we had group sessions and worship time with the Next Step Ministries team. It has been a joy serving as a team here in Madison Wisconsin and we are grateful for your continued prayer!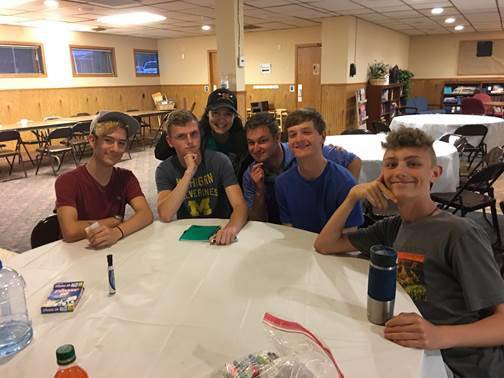 Getting ready to play some games after arriving!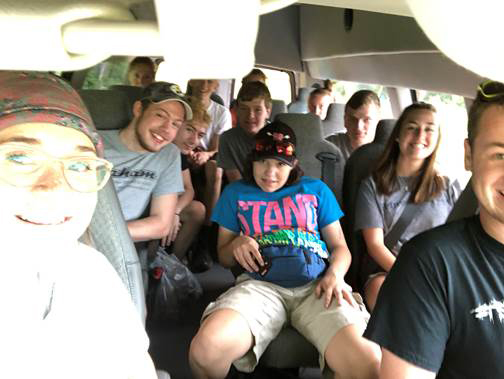 Crew 1 in the van and ready to serve early Monday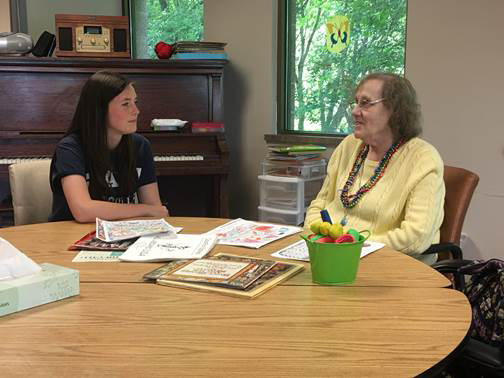 Great conversations happening with the elderly at the adult daycare!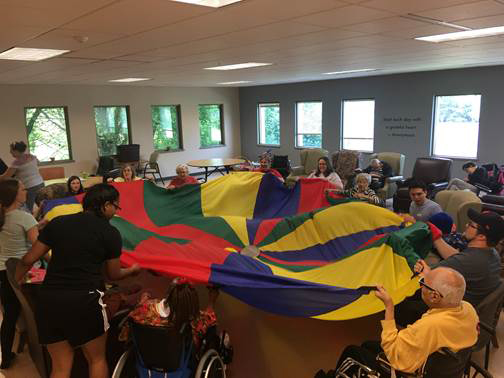 Crew 2 playing with a parachute at the adult daycare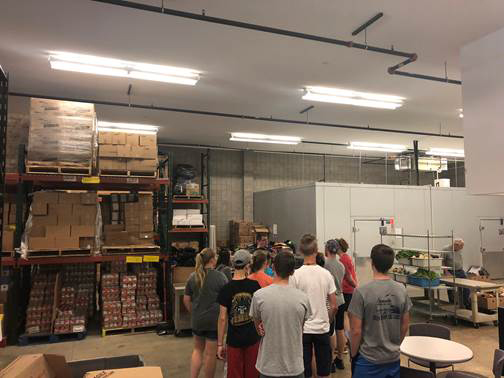 Crew 1 getting a tour of the food pantry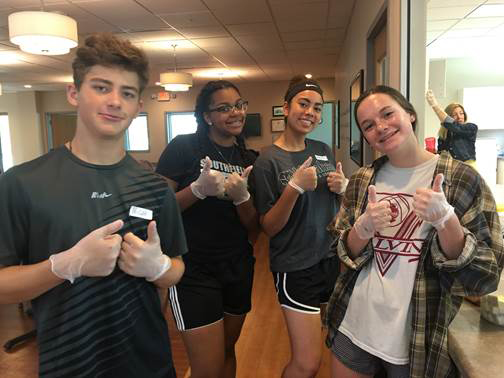 Our young servants sanitized and ready to serve lunch at the adult daycare.
Thanks for following our team on the blog and for praying!
Pray for:
Christ to work powerfully to unite our team in one purpose
The Spirit to give students passion & energy in serving, and discernment to share their faith in love
For the Lord to speak clearly to our students (individually and corporately) through the evening sessions