Tuesday saw the Calvary students returning for a second year to the Maxwell's strawberry farm. Last year's students worked to pick strawberries from this farm so that we could go door to door and handout baskets of fresh fruit to the Phillip's neighbors, inviting them to attend a pig roast at Pauper's Chapel. The owners of Maxwell's farm, Bill and Lois Bamford, were "coincidentally" believers in Jesus. When Lois learned through casual conversation that the strawberries would be used in outreach ministry, she called Bill to confer for a moment before telling us to take all of the baskets we had picked – and there were quite a few of them – free of charge as their participation in our ministry. Thus began a relationship between Calvary church, Pauper's Chapel, and this special family.
This year, we wanted to show the Bamford's God's love and our appreciation of their kindness, so we had Josh Phillips ask them how we could best be a blessing to them. Their response? "Help us pick strawberries to donate to the local food shelter, and share a meal with us."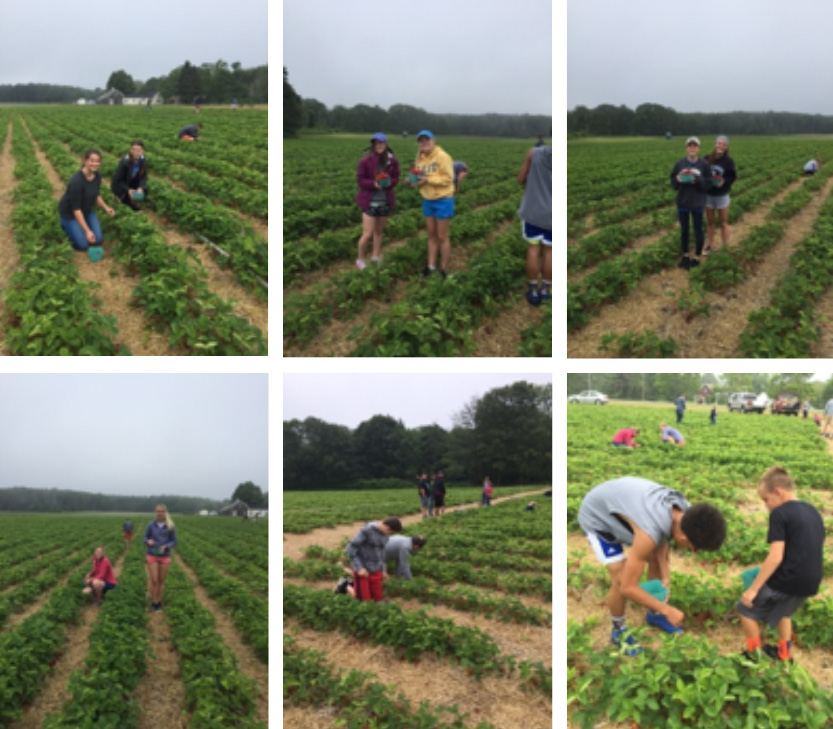 We arrived at Maxwell's this year around 10am and were blessed with cool weather and minor fog that allowed for us to pick strawberries, beans, and to pull weeds without baking in the hot sun. After good work, fruitful conversations, and a delicious lunch together, it was time to bid the Bamford's farewell…at least until next year!
Our next project on Wednesday was to head over to the high school where one of Pauper's Chapel's core members works as the basketball coach. Our goal was to clean up the edges of the football field by pulling weeds and redistributing rocks in the drainage ditch. The team made short work of the job and left the faculty both impressed and confused as to why a group of high school students would choose to come together and serve a foreign school without any catch. In fact, most places that our students served on this trip left those in Portland wondering their motivation. Through joyful and diligent service, each of our team members effectively demonstrated to those that they impacted that there is a clear and remarkable difference in the lives and motivations of those who follow Jesus than the driving desires of the world.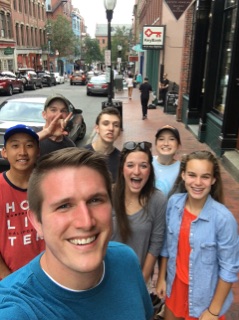 After cleaning up back at the hotel, our team was able to enjoy a couple of hours exploring downtown Portland and several of its souvenir shops before it was time to meet back up at an Irish restaurant (serving excellent fish and chips!) for dinner. As dinner wound down, Josh Phillips and his wife, Ellie, share their story of how God called them to pick up and move to Maine to plant Pauper's Chapel. Yet again, the Spirit reinforced the message from Tom's morning devotions when Josh repeatedly boasted in his weaknesses in order to give all the glory to our common Lord.
SaveSave
SaveSave