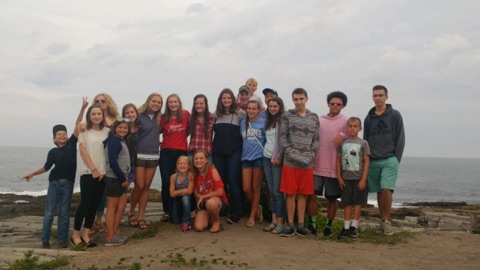 Thursday's travels were long and delayed, but even in this, the Lord was present to bless the 2017 Maine team.
Now that we are home – and catching up on some much needed rest – how can you be praying for the team?
Pray that God continues to strengthen friendships made on the trip. That Jesus would continue to grow and mature Pauper's Chapel and expand their influence for His kingdom. Pray that the lessons learned by the students during their trip would not soon be forgotten, and that the Spirit would continue to stir their hearts to greater and greater service for His name sake.
SaveSave