This blog post covers the events from Monday. A blog post covering Tuesday and today (Wednesday) will be posted later this week.
We began yesterday morning with breakfast and a devotional teaching from Tom. The subject of Tom's talk was the dangers and opportunities we face when we find ourselves "in the wilderness." When we feel we are going through a spiritual wilderness, Satan knows we are vulnerable and will attempt to hinder our walk with God, just as he did to Jesus. Yet, it is in the wilderness that we have the opportunity to see God's power and grace on display to provide for us in miraculous ways. Furthermore, it is often in the wilderness that Jesus transforms us into "broken healers" who are able to encourage others when they go through their own wilderness journeys, sharing with them our testimony of God's goodness.
After devotions, we packed up and got into our vans to head to one of the cemeteries owned by the individual who leases the chapel out to Pauper's Chapel. Though not a believer, the Lord has given Josh and the people of Pauper's Chapel great favor with this man, who asked them to return to using his property for their church services after a period of time at another location. As our high school team partners with Pauper's Chapel each summer, we ask Josh Phillips to find people in the community that we can serve in the name of Jesus in order to be a witness to His love for them, and Josh identified this man as someone that the Lord has Pauper's Chapel building relationships with. Towards that end, we each picked up a paint brush and a bucket of paint and put a fresh coat of black paint on the metal fence surrounding the cemetery.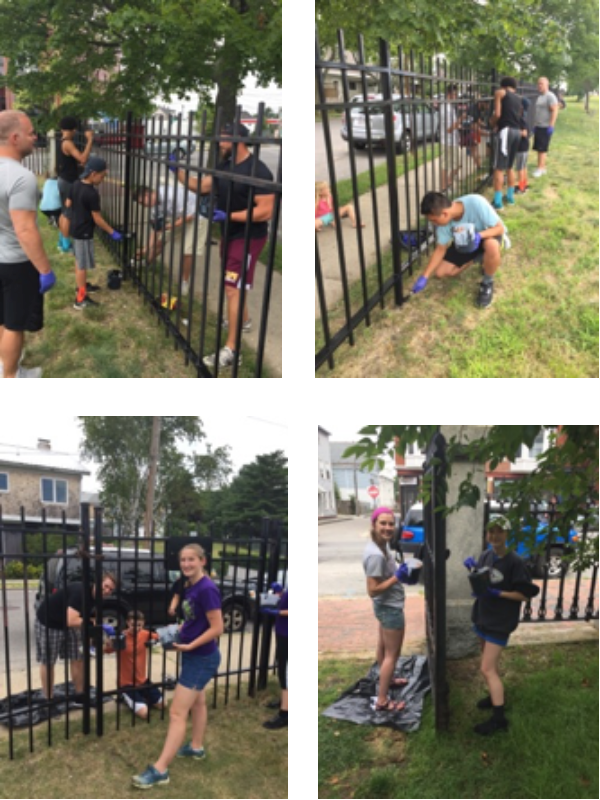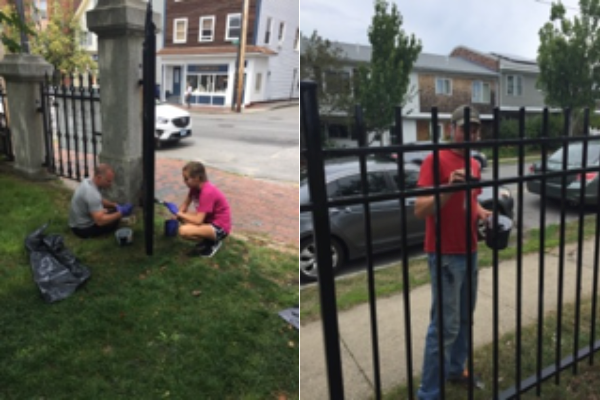 After working hard on fences (the students did a fantastic job!), it was time to head back to the hotel to shower and clean up before meeting back at Pauper's Chapel for an authentic Maine lobster boil.
While waiting for dinner to be ready, many members of the team grabbed seats on the grass to play "poison dart frog."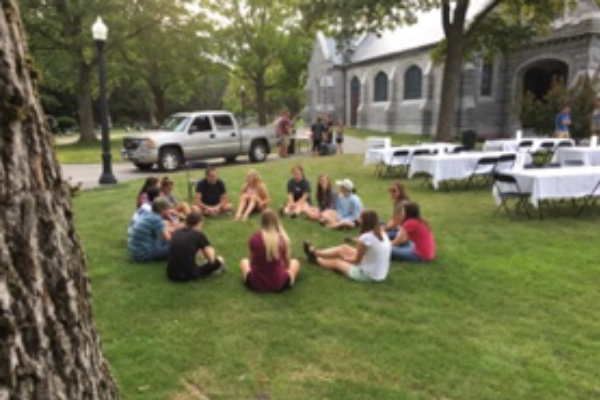 For the majority of the students, eating lobster was a new experience, not to mention harvesting it on their own. All-in-all dinner was a success, with a good number concluding that the lobster was either delicious or, at the very least, tolerable.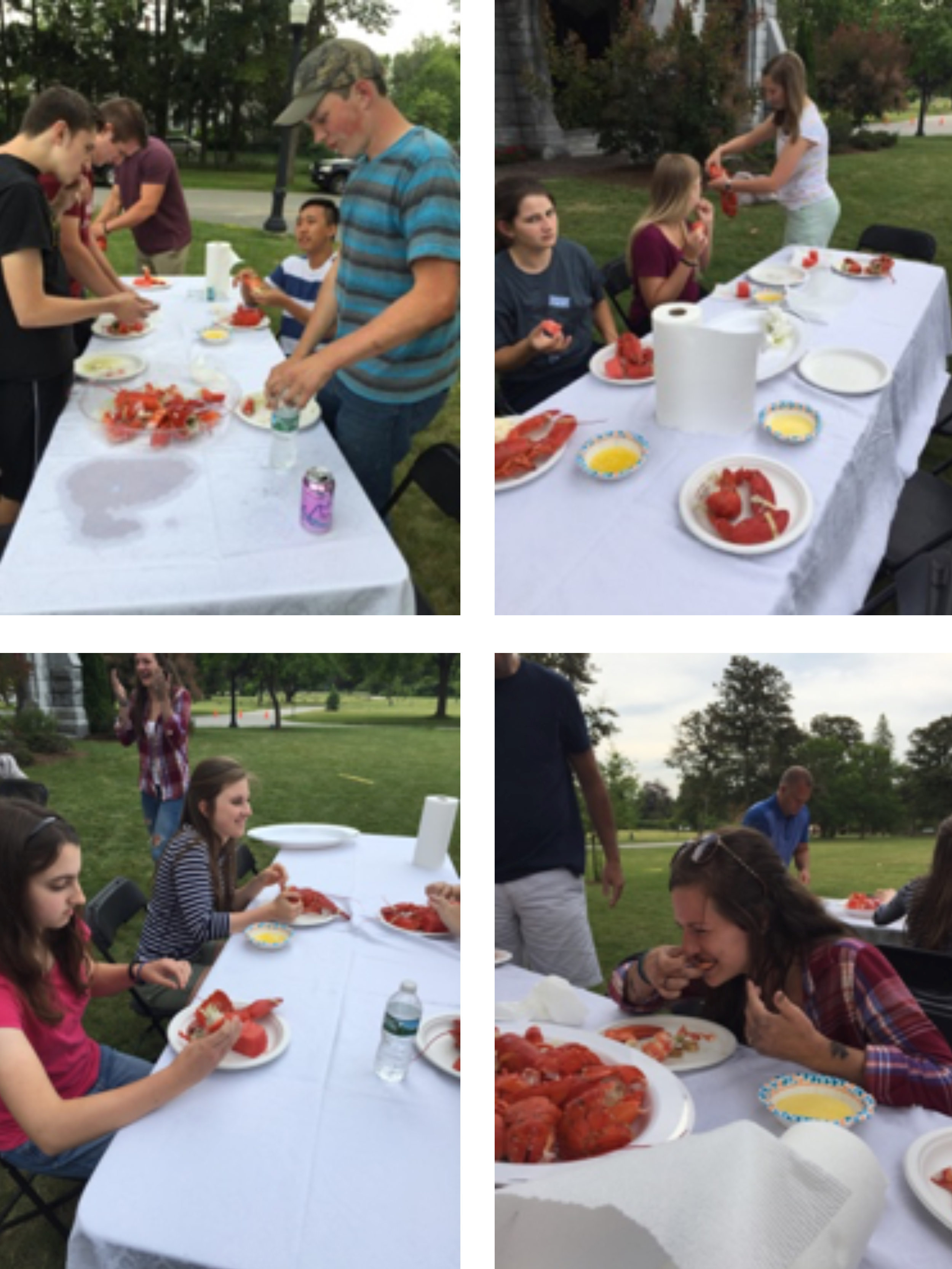 We concluded the evening with a great debrief on the lawn with several students sharing some of the ways in which they were hearing from the Lord. Kendrick, a faithful member of Pauper's Chapel, shared his testimony with the students towards the end of dinner, and it was a blessing to see both how the Lord had been growing him AND how Christ placed particular things to share on his heart that aligned with what we had been talking with students about that morning.
As you pray for our team, ask that the Lord would continue to go before us in each day, orchestrating conversations and discussions that demonstrate his power and grace in a unique way to our team and to those we are ministering to. Pray also for God to continue strengthening relationships. Relationships between students. Relationships between Calvary Church and Pauper's Chapel. Relationships between students and Jesus, and finally, that Jesus would work through students to introduce members of the Portland community to Him for the first time.
Thank you for praying!
In Christ,
Josh Karhan
SaveSave
SaveSave