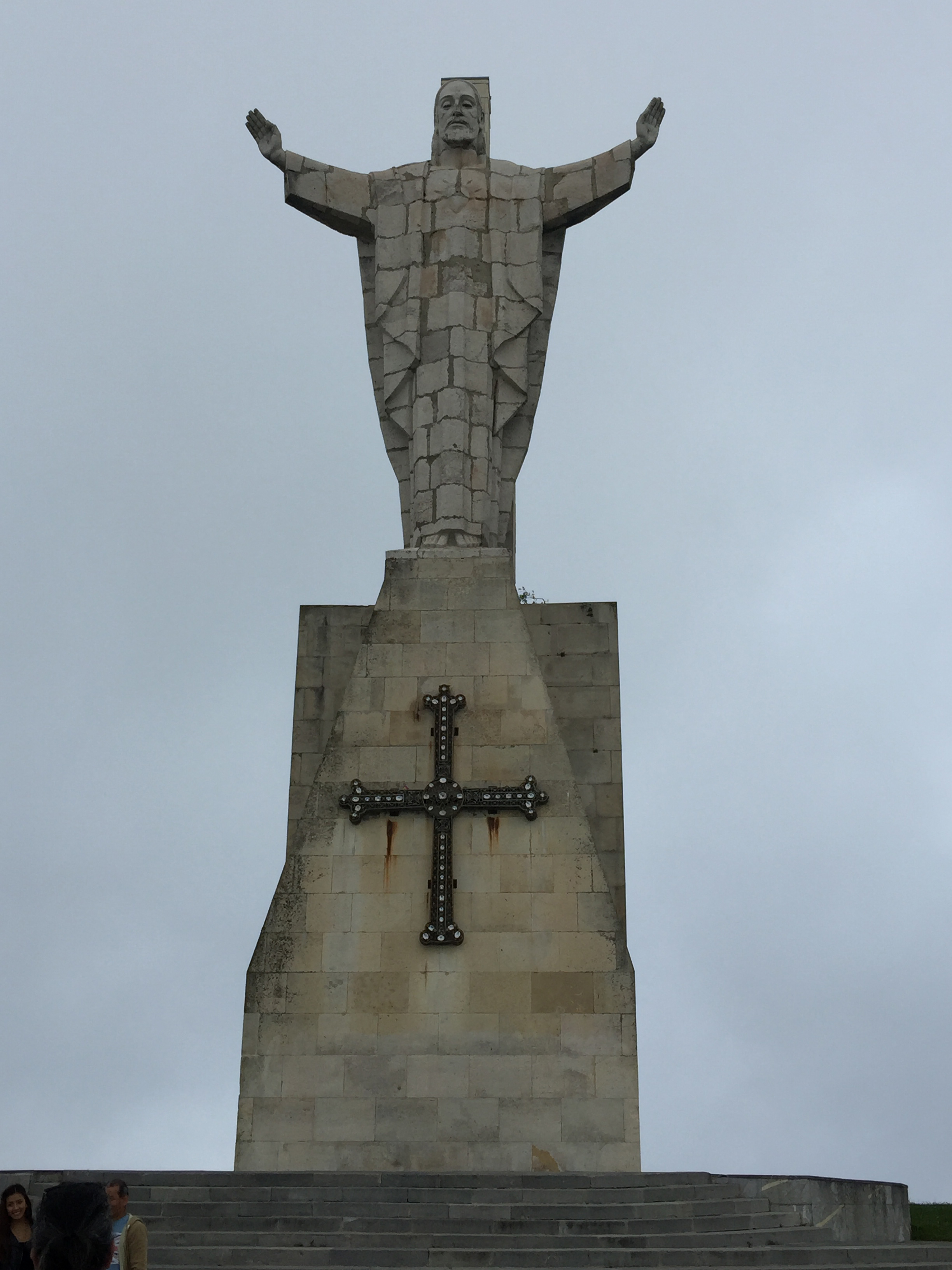 This morning we headed to Oviedo, a large city not far from Lugones. We headed up Maronco mountain, hairpin turns and all, and the view was fabulous. We had devotions at the top. There is a statue at the peak of Jesus with His hands outstretched. It is called the Heart of Christ, or El Corazón de Cristo. It was very moving to see some clouds roll in while we were there. Suddenly we could not see Jesus (the statue) very clearly. It reminded me of the people in Spain. Many here do not see Jesus, yet he is so close! In our 360 degree view from the top as far as we could see in every direction their were no churches except for in a small sliver looking towards Lugones.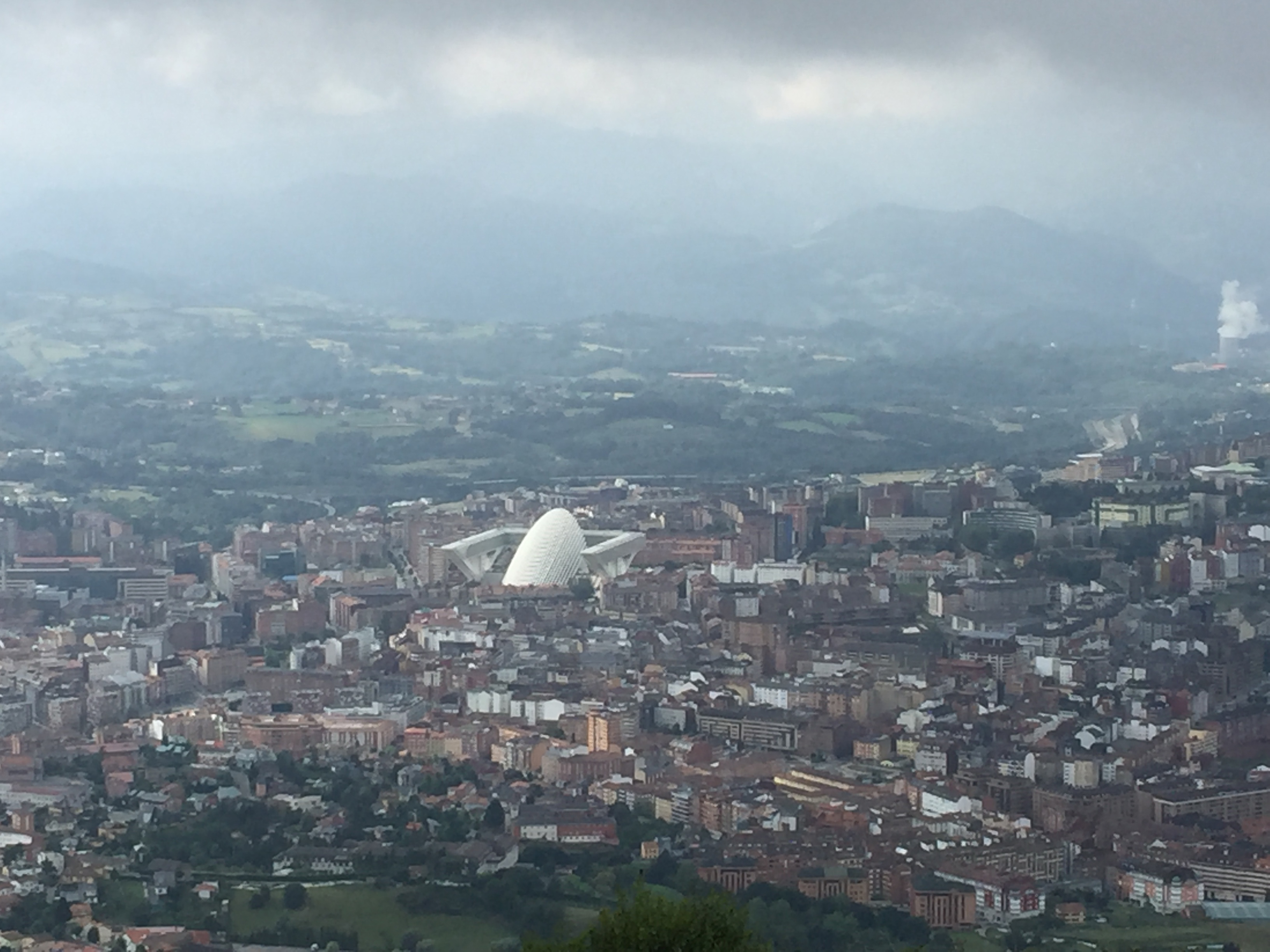 We had lunch, then walked around for awhile before heading back to Lugones. Back at the church we showed a couple of Veggie Tales movies to the children from the English camp. We served popcorn and juice boxes. Afterwards we showed the movie Fireproof to the adults.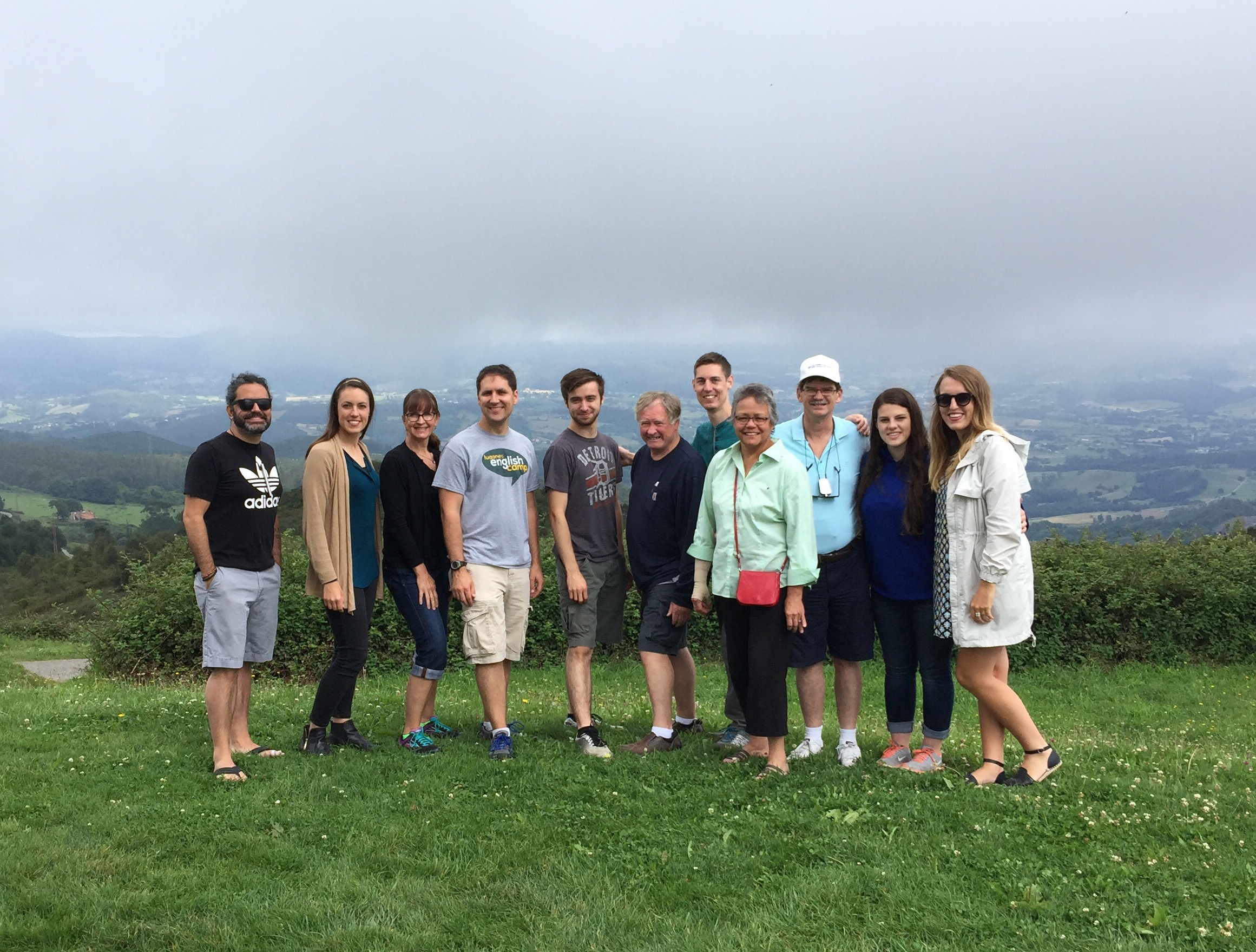 Thank you for your continued thoughts and prayers!