This morning we had our first children's class. Ten children came and eagerly watched the parable of the Good Samaritan. It was a good reminder for all of us that when we see someone who is hurt, lost or in need, we must stop what we are doing and help them. This is especially difficult when the person in need is different than ourselves, such as a foreigner. We are to love everyone.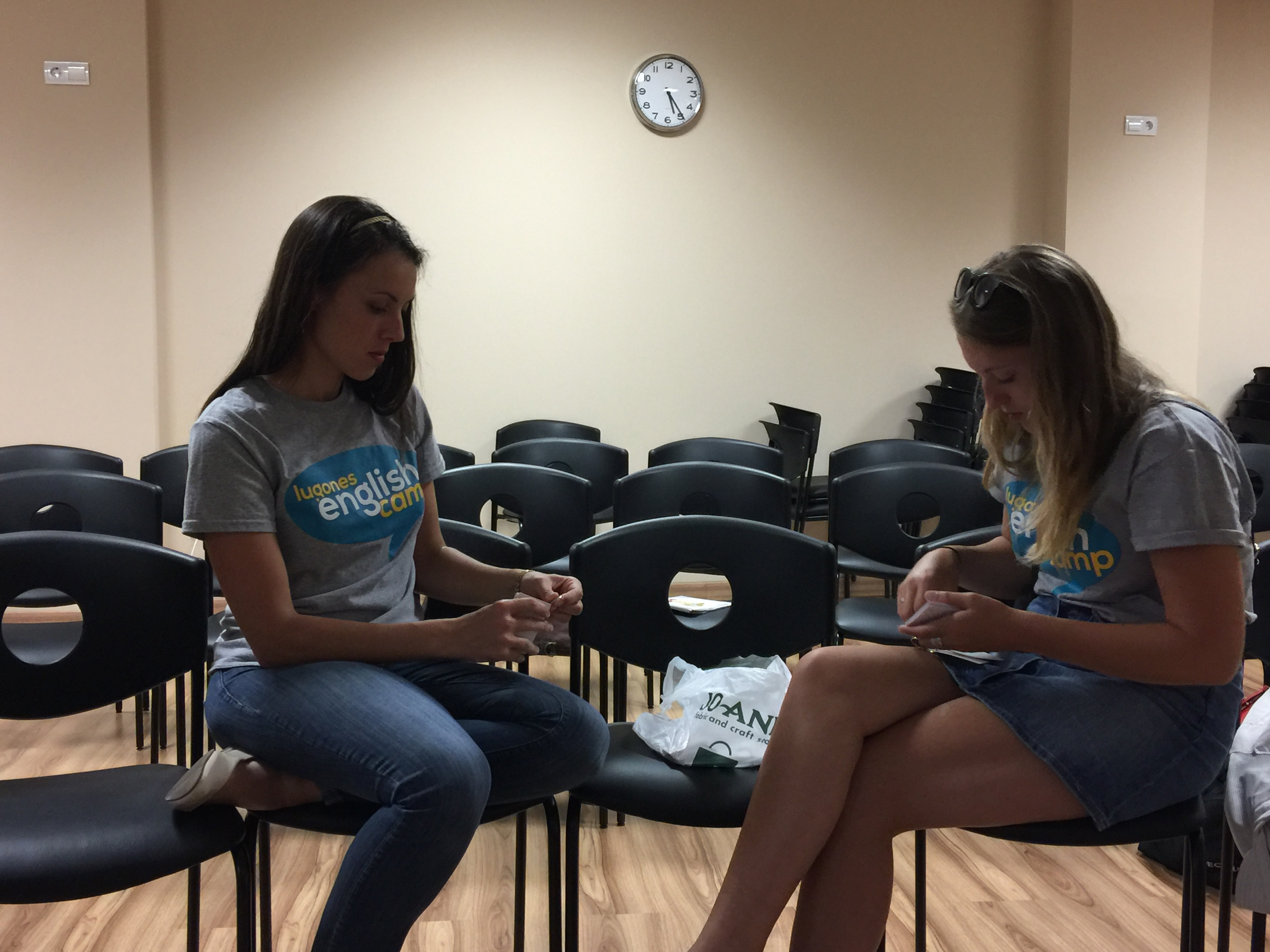 We are here in Spain helping the locals learn English. This is very important to them for their education and for their jobs. The unemployment rate here is high, and parents are very eager to have their children learn English as a means to a better future. An adult in my class last night said he was taking the class in hopes of a promotion at work which would help his family. After classes, our team went out for ice cream to a food court in a mall. We all had our English Camp or Campamento de Ingles de Lugones shirts on. A mother approached us from the adjoining pizza shop and said, "I see your shirts say you are teaching English. I want that for my children, how do we sign up?"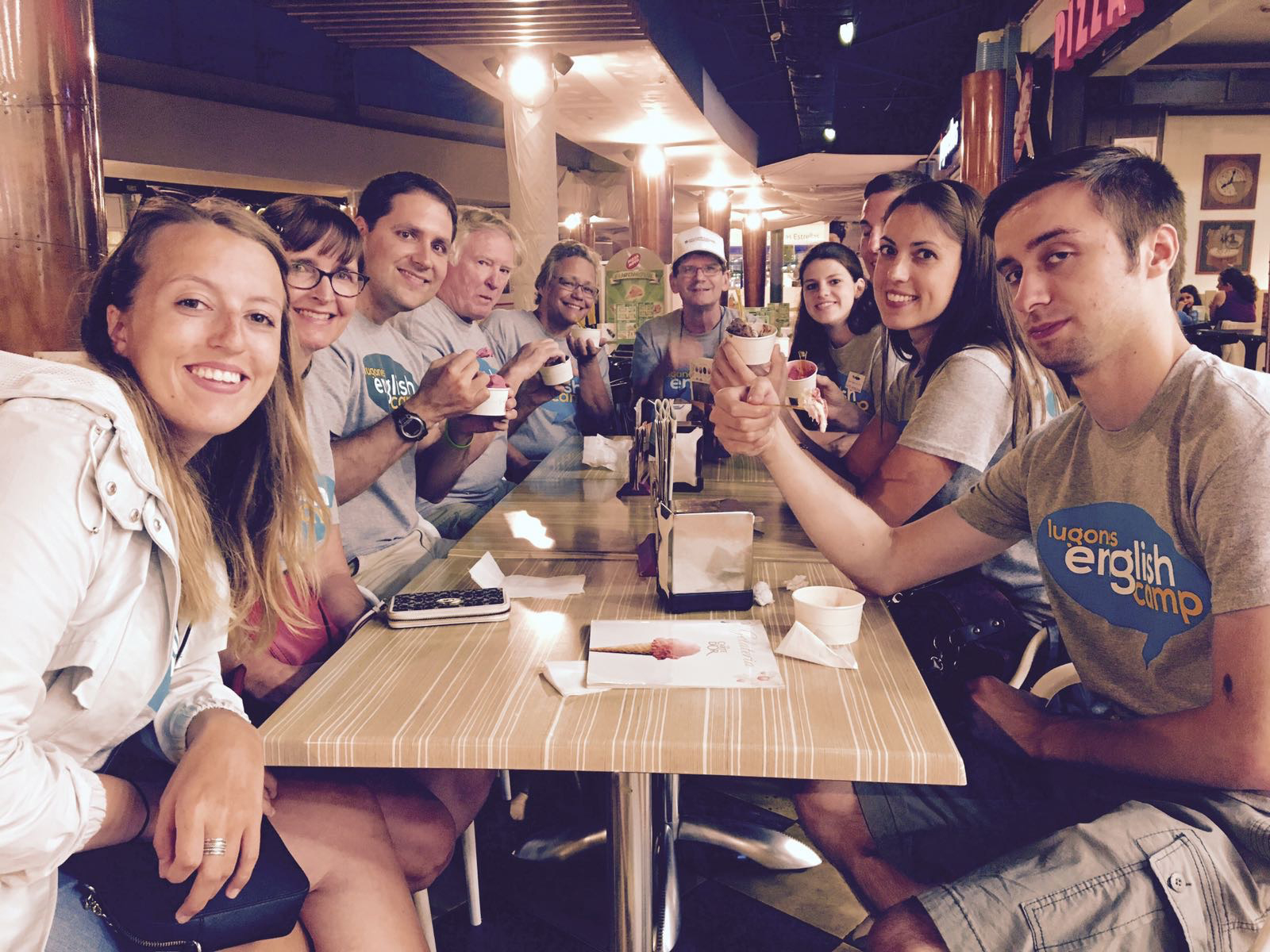 We signed up for this mission trip thinking we were going to be doing a vacation bible school for the children and ESL for the adults. A couple months into our planning we were asked to teach ESL for the children instead due to the high demand here. We willing changed our plans to accomodate the request.
Being a Samaritan or missionary can take many forms. It can be supplying water and food to refugees, surgically repairing cleft lips in a third world country, bringing your new neighbor of a different ethnicity a meal, or teaching English. The Lord has led us here to do this, and we are hoping that many relationships are being built between this church and its neighbors.
After the vocabulary lesson in small groups, we went to the park to play games. We did relay races such as the following: egg on a spoon, sack race, and a three legged race. The children used shaving cream and food coloring to decorate a bookmark for the craft afterwards. It was a huge success! The kids were full of joy and eagerly ready to learn English.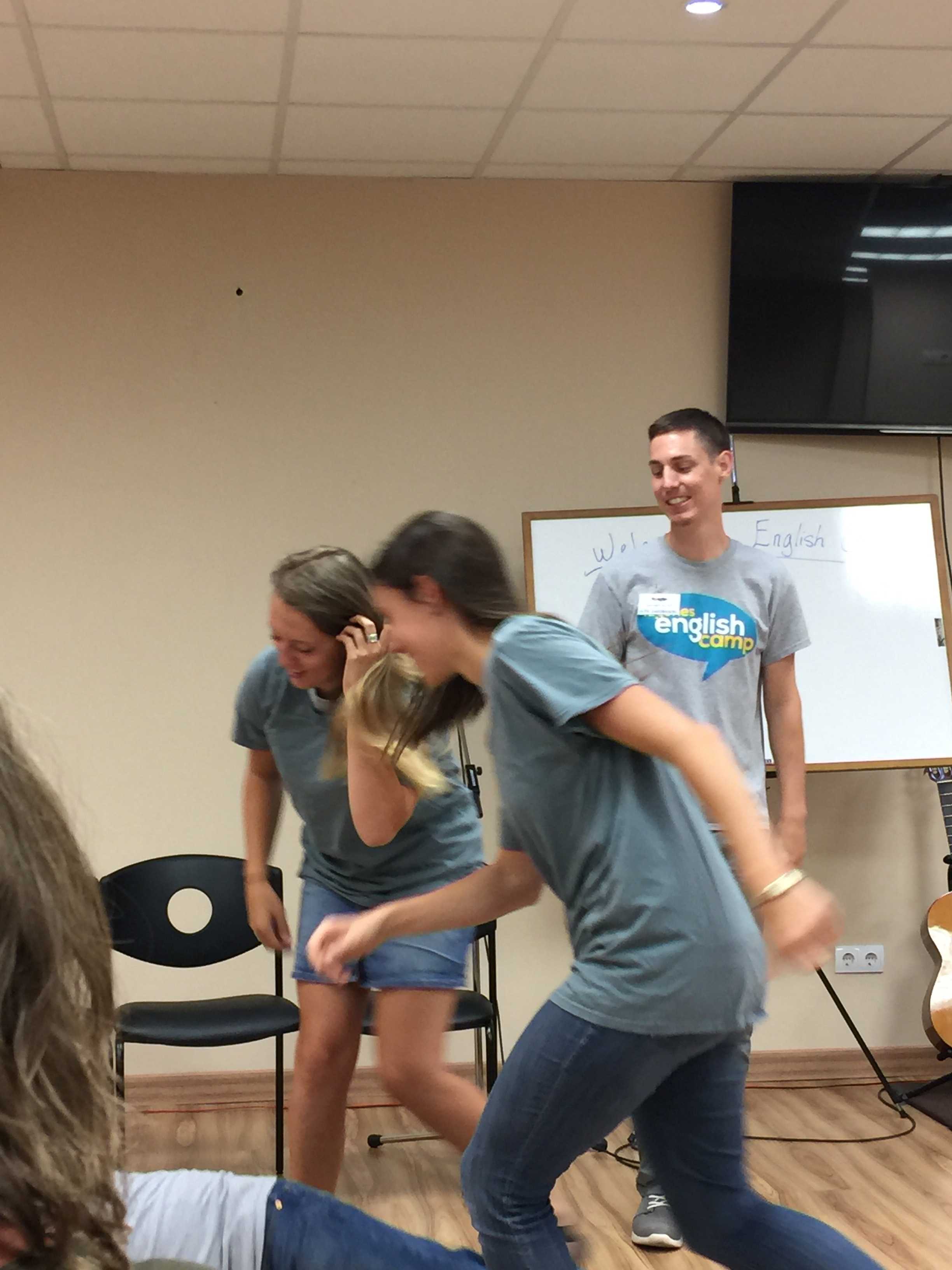 SaveSave