Photos from the Spain Team - take a look and pray for the people you see in these photos, pray for the buildings and streets and everyone who lives there and works there... this is a great way to visualize where our team is and the people they are with in Lugones.
Roy and Phil prepared for the morning ESL children. They are seated in the little Evangelical Church who partners with us called Betel. Behind them is the "library" for the congregation - please make sure to pray for our fellow Brothers and Sisters in Christ. And pray they receive some more resources for the believers (adults and children) who want to learn more...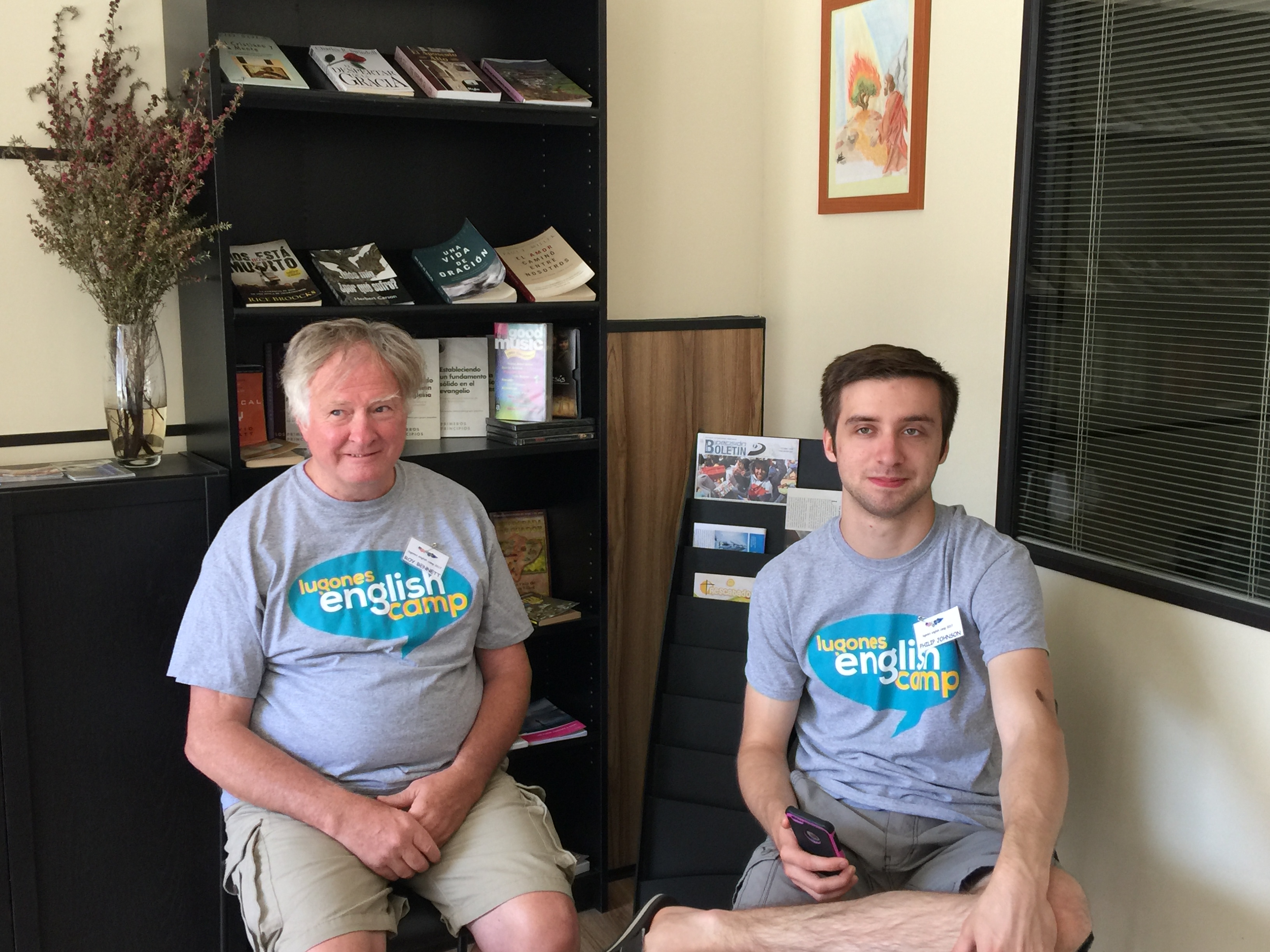 Below: In this picture you see Lenski and Kate at the ESL registration table inside Betel- pray for all the children who are attending! Pray for their parents. Right next to Kate is a window which outside there is a bus stop. Pray for everyone who gets on and off the bus to be curious about what is going on at Betel Church that they enter the door to find out and hear about Jesus.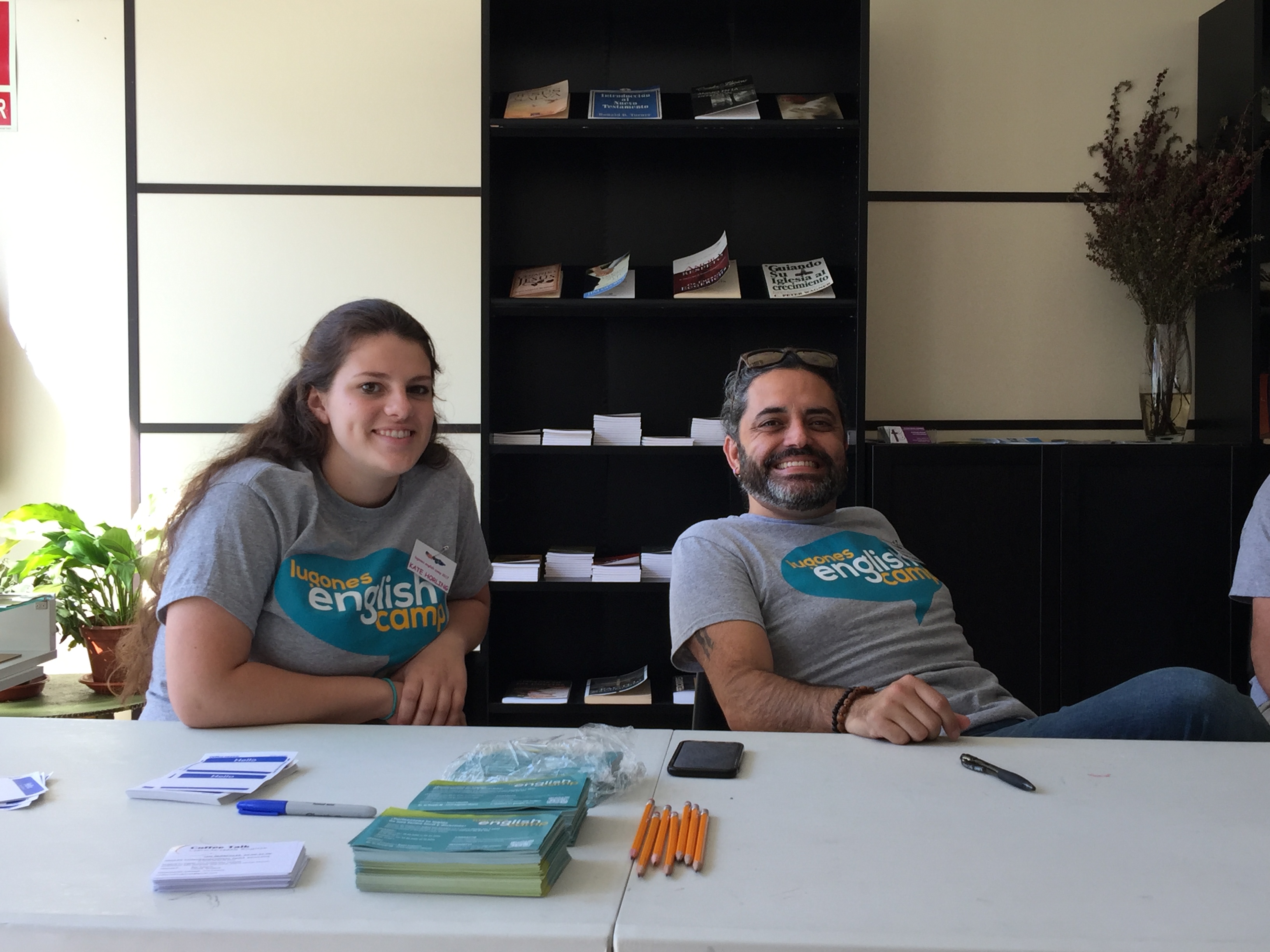 Pray for all the children you see in this picture! Pray for their brothers and sisters who may have not come to the ESL camp. Pray for the people who live in the apartment buildings surrounding the park where the children are currently playing. Pray for the grocery store right next to the park and everyone who enters it. Let the Holy Spirit lead you in what specifically to pray. These are smart, kind, wonderful people who are super family oriented and they would certainly covet your prayers.
Pray for continued good weather.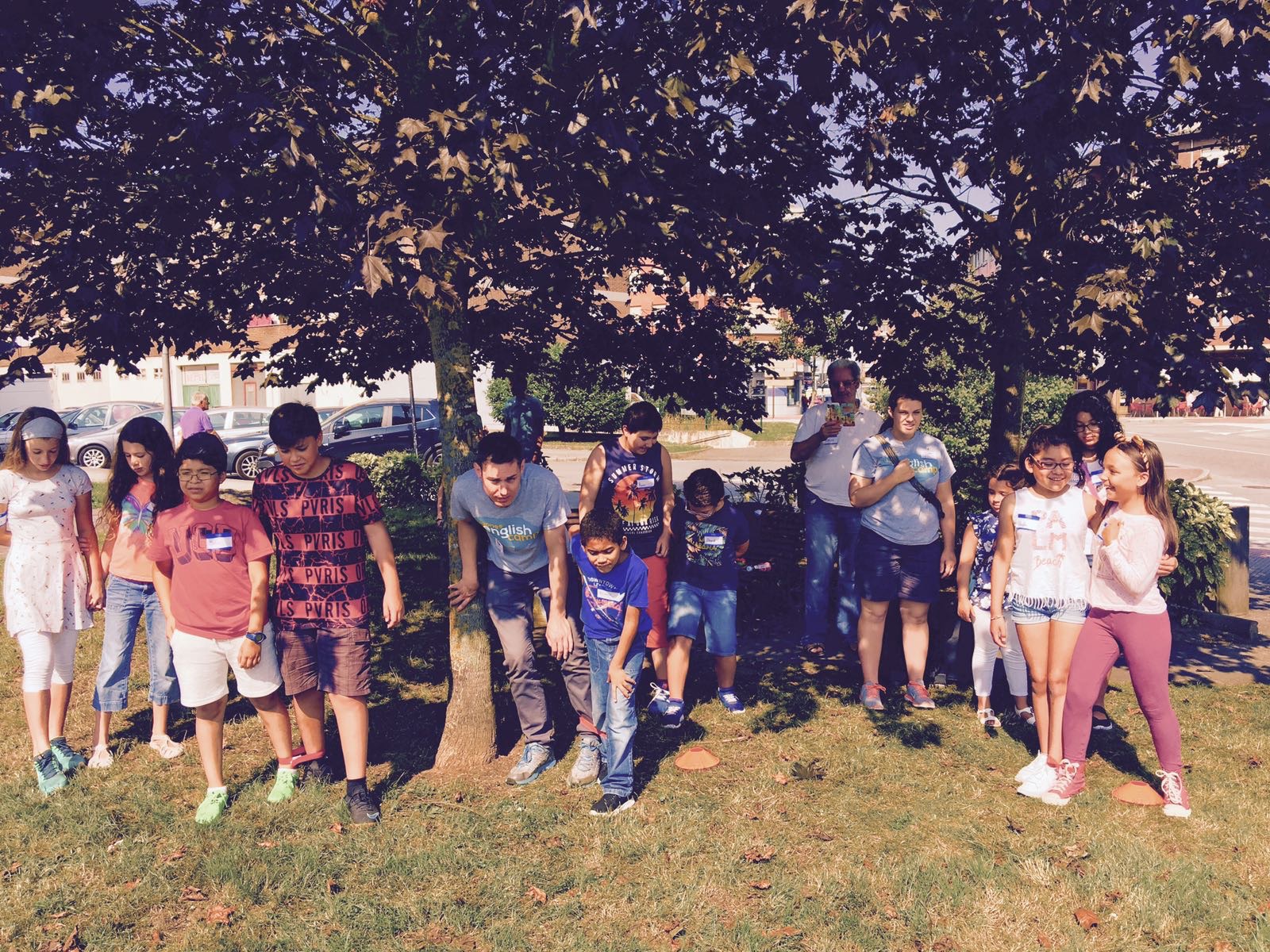 Pray for continued fun! What a blessing. And pray for our team as they have an entire week of teaching and games. Pray they keep healthy and energized. Pray they have times to share their faith.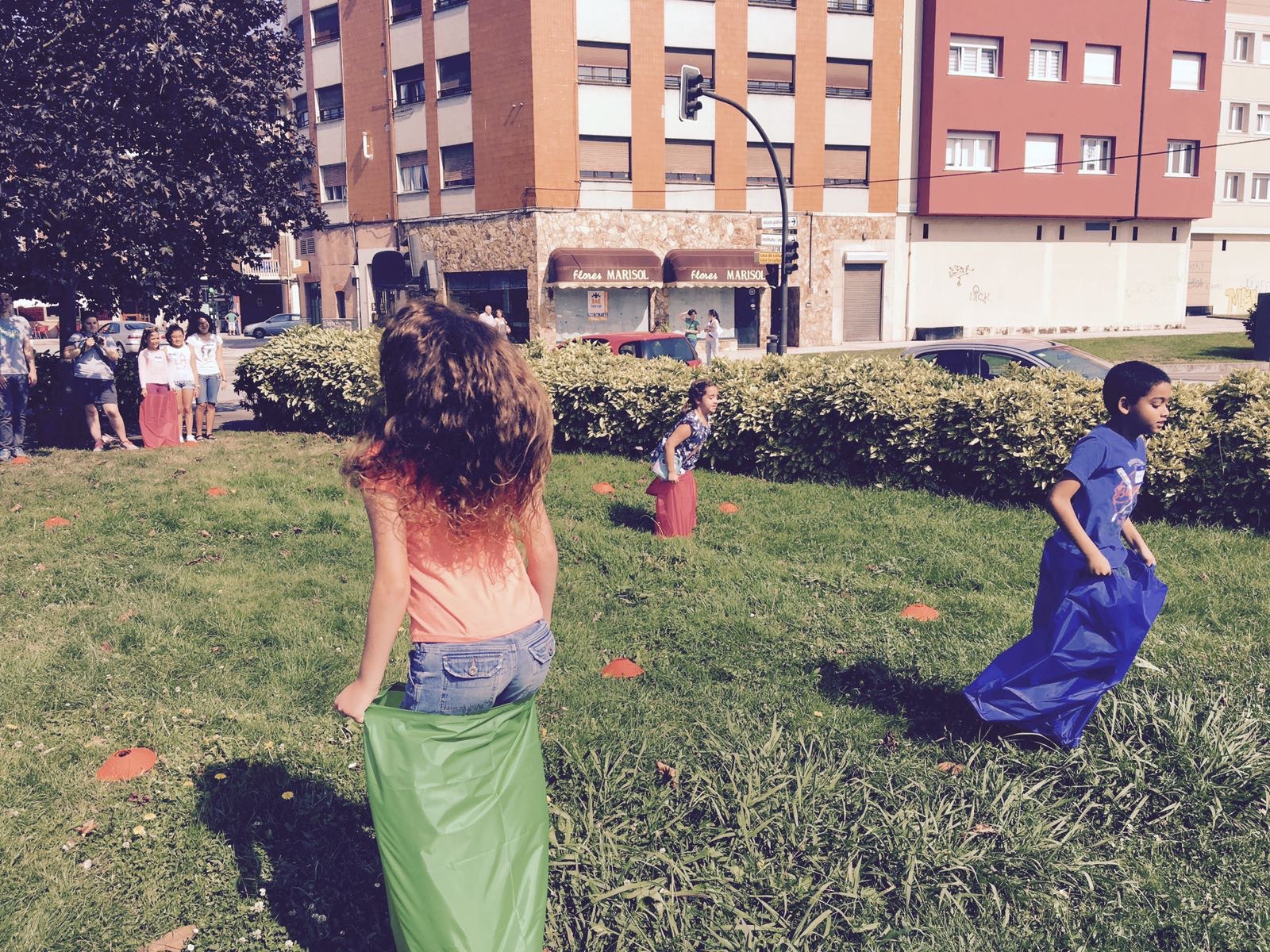 Finally, below are some of the adults who attend Betel Church (a few brought their grandchildren). Let's pray for them again and for their Church to be refreshed and encouraged by our Missions Team.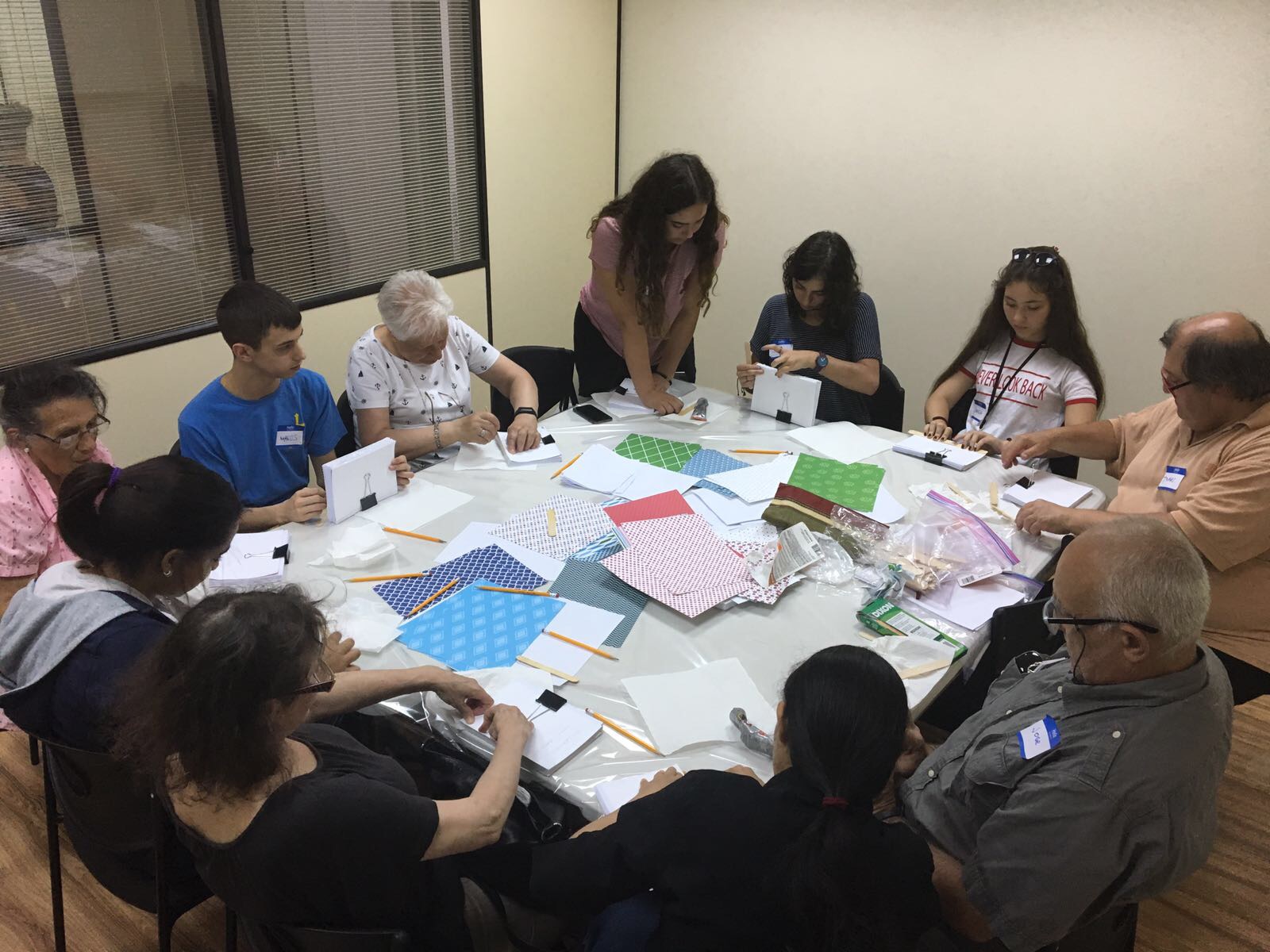 Thank you!