Thank you to everyone who came out to participate in our annual church meeting on September 17.
The meeting began with the introduction of the tellers and the approval of last year's meeting minutes. Then the nominees for the next term of elders were introduced. As church members affirmed their elder selections, those completing their term as elder were recognized. Elder Chair Larry Hulst shared a word of appreciation for each elder and thanked them and their service.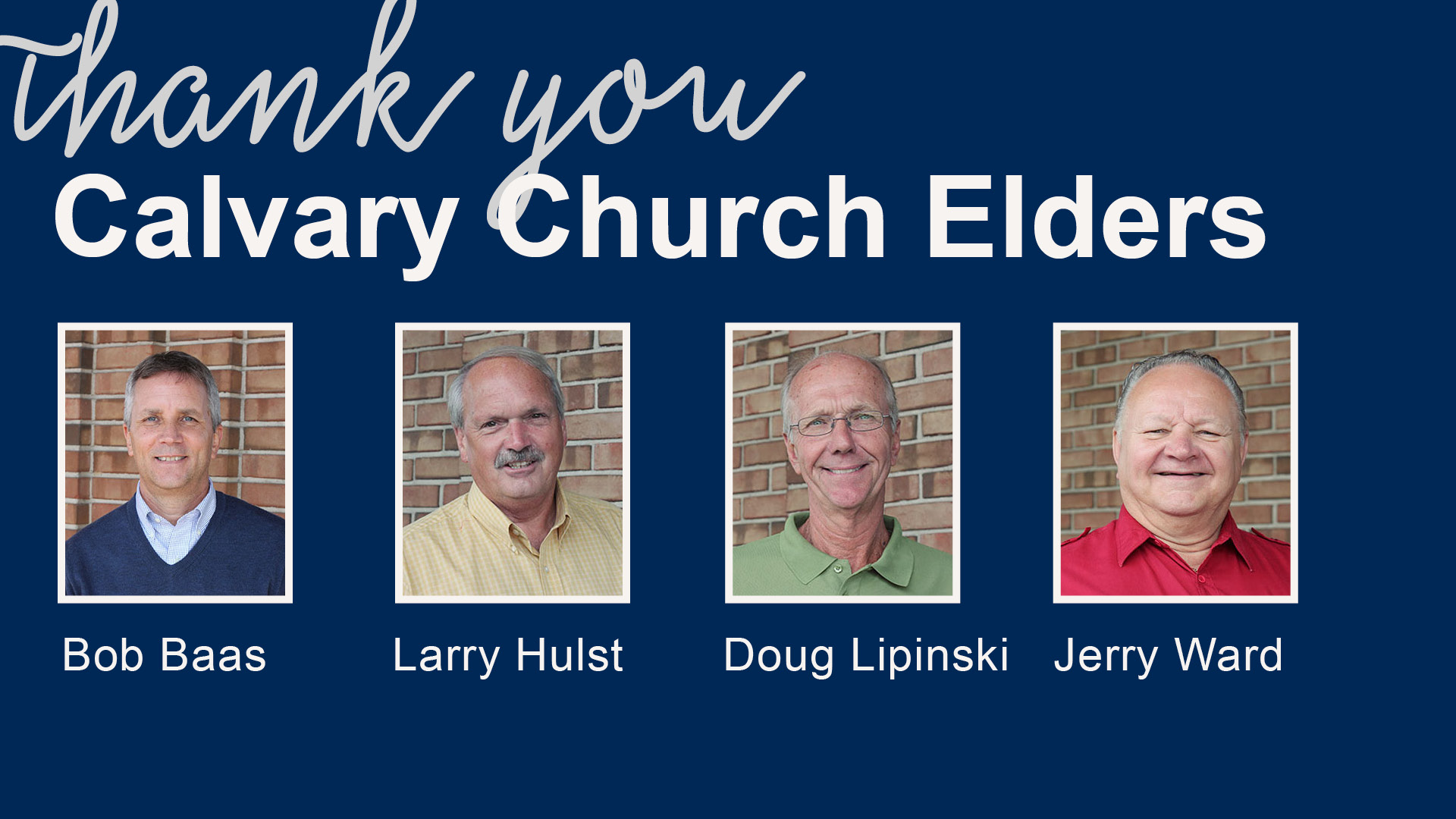 Following the collection of the completed elder ballots, Jeff Rogers introduced the nominees for deacon. As church members affirmed their deacon selections, Jeff thanked and appreciated those completing their term as deacon.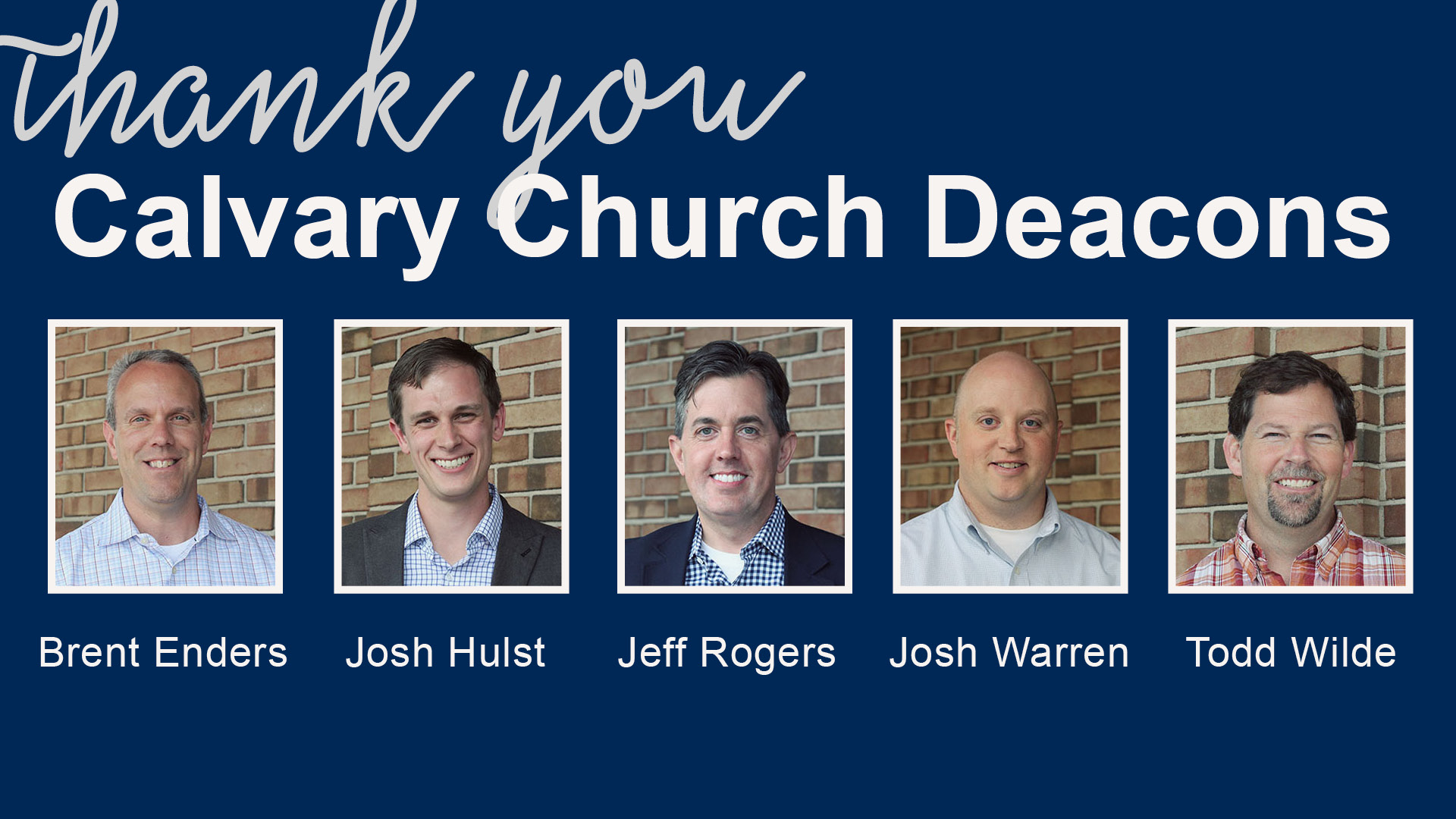 Following the collection of the deacon ballots, church treasurer Brian Klaver gave the financial report. Those slides are available for download here. A complete financial report will be available in the Winter Calvary Life.
State of the Church
Pastor Jim gave the state of the church, following the Treasurer's report. He shared about both how God is changing Calvary Church and where he sees God taking us moving forward.
Over the past year, God has grown Calvary Church to be a place that values teams. We have reorganized our staff leadership structure to be less hierarchical and to involve more people in decision making processes. In addition, we have begun to share work done traditionally by staff with teams of volunteers.
God has also grown Calvary in the areas of mercy & hospitality. With greater ministry to widows, orphans and foreigners comes a greater need for leadership in how these programs are administered. The elders have been exploring how women could serve with, or on, the deacon board within the biblical model. We remain an elder-led church and the elders are the spiritual leaders and decision-making body of Calvary. The deacon board remains an important body in administering God's grace. The elders will be holding discussion about this in the coming year.
We have also moved forward with the Friendship Center, part of our Open Door Project for 2016, and a partnership with other West Michigan churches. We desire this to be a place of hope and help for our new neighbors. They have a location and renovations are under way with hopes to open later this fall.
As we have moved through the Grace Beyond journey, God has also changed how we engage with Him. We are more willing to listen for His leading and we engage with him more intentionally and prayerfully. One way that we see this at work is through Calvary Students' Parent/Pastor Conferences. We want you to know what we are aiming to see happen spiritually in the life of your child and we want to equip you to take the lead in this development. Our staff also wants to get to know parents better so we can better minister to your child. Parents of 5th-12th grade students can set up a conference online.
The latter half of the State of the Church covered where Pastor Jim sees God leading us in the days ahead. As we move beyond Grace Beyond, God is asking us to deepen our work in training residents, strengthening existing churches, and planting new churches.
New Elders & Deacons Selected
Following the state of the church, we had a short time of Q&A and then lots were cast to select elders and deacons. The following men were selected as elders: Bob Boverhof, Bruce Bradford, Allen VanHaitsma and Scott Tubergen. The following men were selected as deacons: Dan DeVries, Matt Kromke, Mike Metcalf, Rob Umstead and Chris Walkup. (A short bio and a picture of each is available in the Fall Calvary Life.)
The new elders and deacons were prayed over and then the meeting concluded.
2016-2017 Annual Report