Did you know that there are over 13,000 children in foster care in Michigan alone? Most of them have been removed from their birth families because of abuse and/or neglect. There is an urgent need for loving and caring homes for children in foster care. Our prayer is for all of these children to be embraced and welcomed into a safe environment and for them to thrive and develop into the individuals God created them to be.
Forever Hope, Calvary's ministry to adoptive and foster families, has been supporting several families who are obeying God's call to, "Defend the weak and the fatherless; uphold the cause for the poor and the oppressed" (Psalm 82:3). All of these foster children and families need prayer, love, time, and resources. We are so grateful for the opportunity to partner with them as they faithfully open their hearts and homes.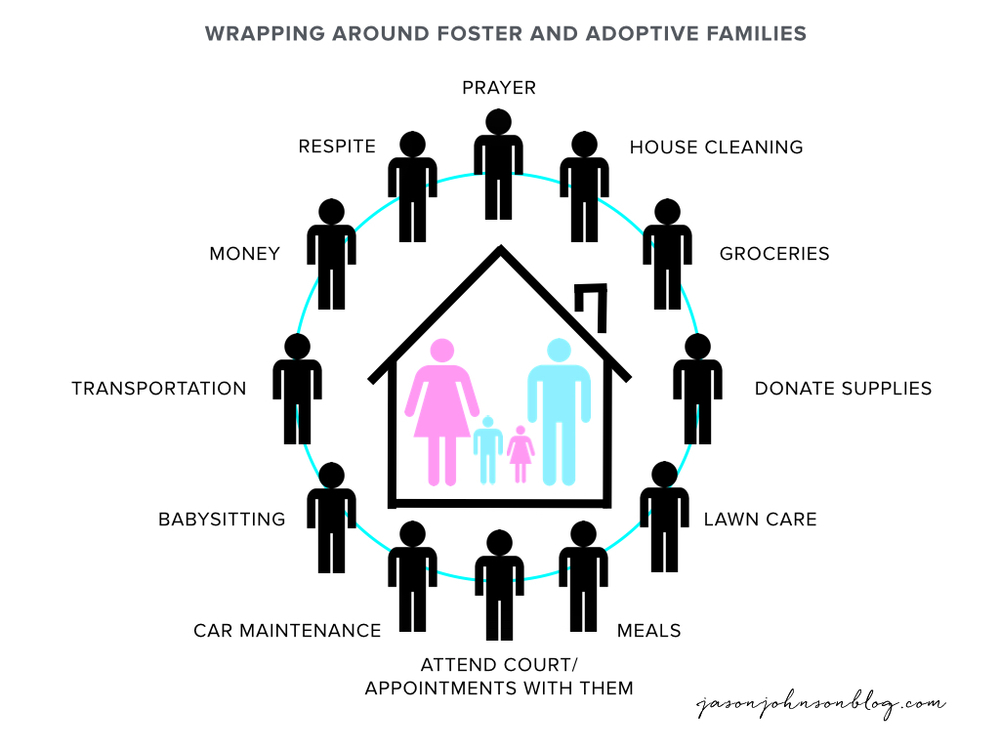 At Calvary, we are striving to be merciful, hospitable and prayerful people. The graphic above is an example of how everyone can play a role in supporting families who are fostering or adopting. There is truly space for everyone, no matter their season of life or giftedness, to come around in care as the body of Christ.
If you are interested in learning about the need for foster families or would like to support a foster care family in our congregation, join us for a free informational lunch, May 11, 12:00-1:00pm, in Room 112. For more information contact at ext. 5524.
Register at mycalvarygr.org by May 9.