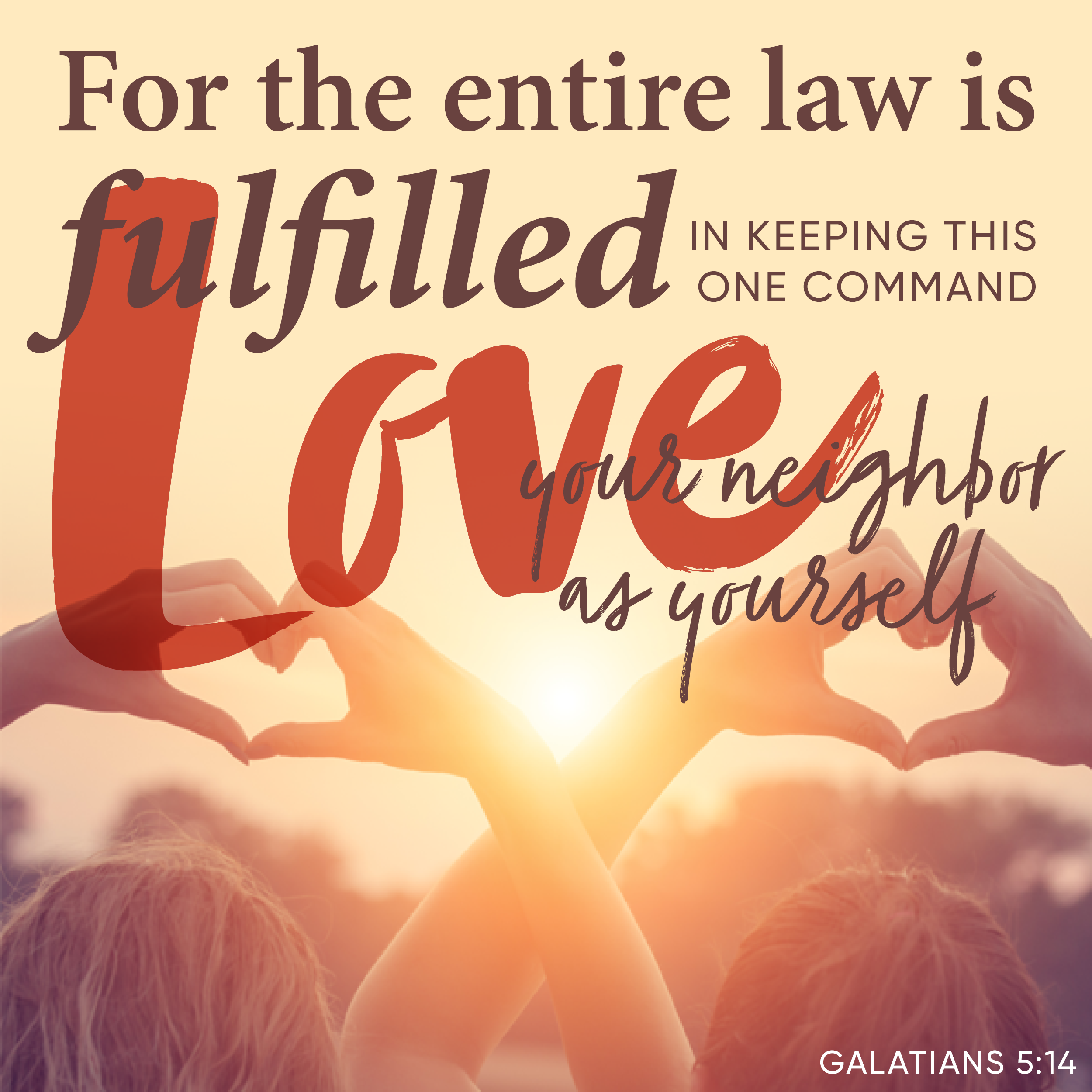 On Sunday, as we continued in our 10 Commandments of Love mini-series, Pastor Jim encouraged us to seek to be empathetic in our relationships. The idea is to be present with people - to engage in their pain and joy with them. Empathy is less about fixing someone's sorrow and more about standing in the midst of it with them. This type of incarnational love brings life to our relationships.
One way this love expresses itself is in acts of mercy and hospitality. At Calvary Church, we believe that these acts are fundamental to our identity and our lifestyle as Christians. In both Matthew 25 and Luke 14, Jesus reminds us that by welcoming the stranger, or the person in need, we may well be welcoming Him, and when we pay special attention to the poor and the disenfranchised, we may in fact be welcoming the most important among us. One way that we can express love is to welcome others, paying special attention to the marginalized in our community. In this season, we believe God has highlighted internationals, orphans, prisoners, and refugees as people to whom our church should be ministering and extending a special measure of mercy. With this in mind, we wanted to share a handful of ways you could follow up on Sunday's message and put your love into action.
New Neighbors Refugee Ministry
Have you ever felt alone or moved to a new neighborhood? Have you experienced fear as you tried to engage with unfamiliar surroundings? Your own experiences can be used to offer compassion through our New Neighbors Refugee Ministry. Contact to learn how you can come alongside refugees in relationship and through acts of service.
Korean Ministry
Can you see yourself sitting at a table in a restaurant without understanding a word being said around you? Do you remember the feeling of not knowing a soul when you went away to college? Perhaps God is calling you to walk in those feelings with an international who is a part of our Korean Ministry. Contact Nam Kim to learn how you can join in.
Prison Ministry
Have you made mistakes at home or at work, and wondered if they would forever tarnish how people perceive you? Calvary's Prison Ministry is reaching out to people who are dealing with the stigma and effects of the choices they've made. We challenge you to reach out a hand by saying, "Yes, I've made poor choices, I hear you." Contact Ardo Draper to offer a listening ear.
Forever Hope
The Bible calls each of us to care for orphans (James 1:27). Some are called to foster and adopt, but we are each called to do something. Volunteers are needed to care for families by providing respite care, making meals, providing transportation and babysitting. Forever Hope, Calvary's Orphan Care Ministry, connects you with foster/adoptive families who need support. Contact at ext. 5524 to express practical love in acts of service to those who are welcoming orphans into their family.
Short-Term Missions
Can you recall a time in your life where you were searching for hope? Have you experienced the ache of longing for someone you love to know Jesus? Imagine being a missionary alone in a new country, surrounded by an unfamiliar people who are searching for meaning and hope. Think of how you would feel knowing that a team of people from Calvary was coming to help you share the hope and love found in Jesus with your new friends. How encouraging would this be? If such a prospect excites you, consider joining a short-term mission trip this year. Team members express empathetic love as they listen and work alongside Calvary missionaries, partnering with them in ministry. Contact Natalie Uecker to learn more about open trips and how you can apply to join a team.
The above are just a few ways you can open your heart and hands to people in need of your empathetic love within our community. Wherever you are at on this journey of faith, you can grow in empathy with simple acts of kindness. Say hello to a stranger in the checkout line, turn toward the person who is calling out as you pass by, slow down and notice the people God has placed around you. More than anything, we encourage you to pray and ask God what it would look like for you to be Jesus to the marginalized. Will you welcome the stranger and be present in their joy and their sorrow, listen to their stories and let them know they are loved? If God has laid on your heart acts of mercy and hospitality that you don't see represented above, contact the church office at 956-9377. We would love to hear from you.