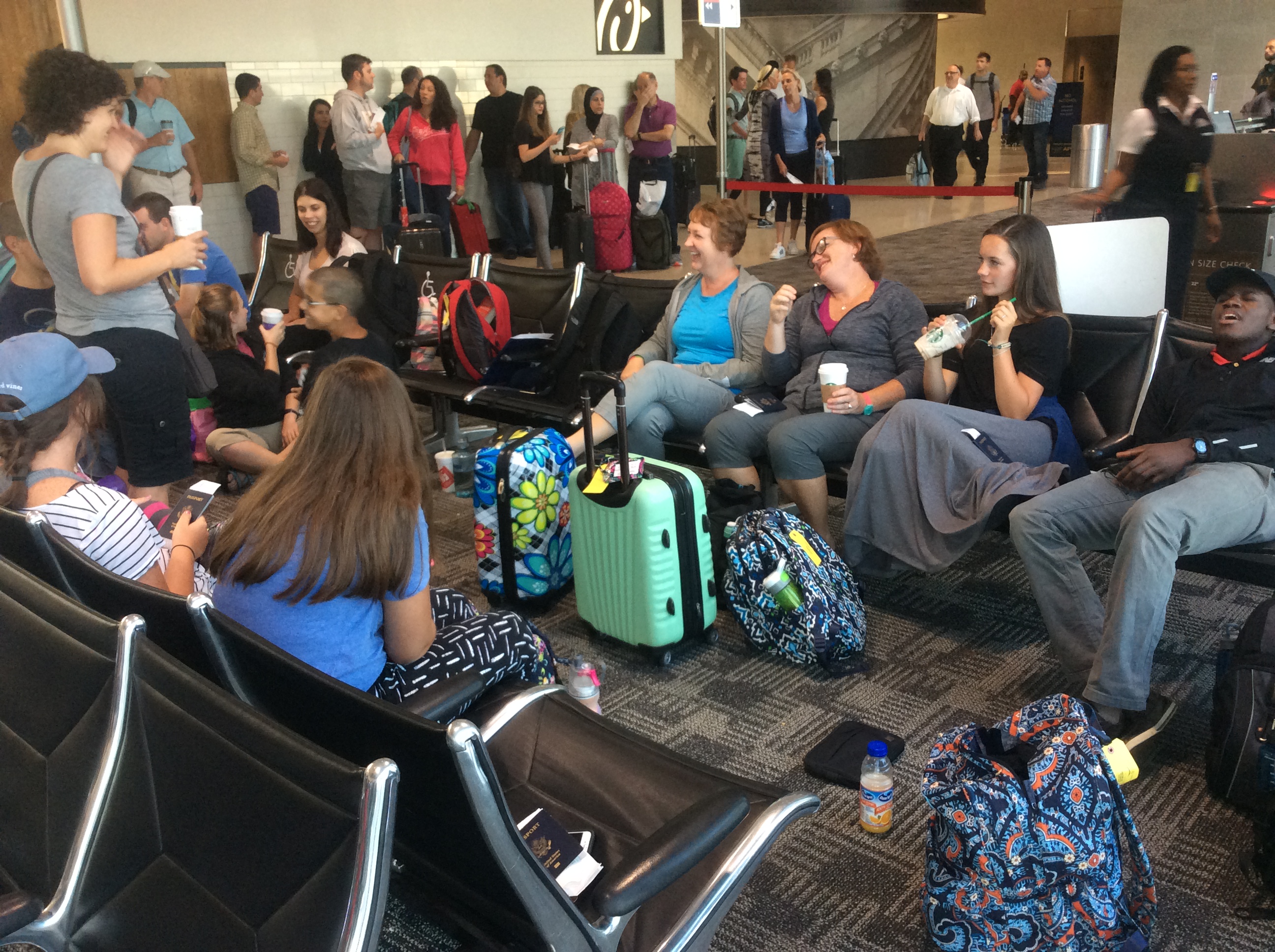 Well our our trip began bright and early this morning at 4:15 AM. We flew Delta out of Grand Rapids over to Detroit where we then flew into Miami. Our travels so far have been problem free and safe without issues. Thank you Lord. Pray that this would continue. All of our luggage has made it safely to Miami. Our team enjoyed our last lunch together in the US before we enter Guyana, while we wait to board our final plane to Georgetown Guyana. We will board shortly at 2:30, an hour ahead of expected schedule where we will then have a 6 hour flight to the island of Trinidad where the plane will refuel and re board. We will not exit the plane at this time. Pray for patience for us during this :D From there we will have a 1 hour flight to Georgetown, and have a final travel drive by bus for about 3 hours to our final destination. This will end a long travel day.
Please continue to to pray for strength, energy and rest as we continue our travels. For the Lords protection on our remaining travels and for a smooth customs transition into the country. We also have our daily prayer calendar shared in our previous blog post that has specific daily requests. Please continue to also pray for our upcoming weekend crusades and our VBS and crusades next week.
We are boarding our Caribbean airlines flight within the next 30 minutes! We will update you all soon!
Thank you for your continued support.