This Week's Sermon
Hospitality
Titus 1:8
Jim Samra
December 08, 2019
Wednesday Nights at Calvary
Weekly Focus
Christmas at Calvary
Shepherds and Kings is the story of a widow and a waitress who, in seasons of suffering and difficulty, give each other the gift of hope in unexpected ways. Set in Mattiello's, an Italian diner, the colorful characters and intertwined relationships of this story will take you from the depths to the heights through twists, turns, and surprises. Through this musical, our hope is that God reminds you that He came to know us in both our joy and our pain. God sees us where we live, and He embraces us with the same grace and mercy that brought Jesus to us that very first Christmas. Tickets are $5 and available at calvarygr.org/christmasatcalvary. You can also purchase them in the Worship Ministry Office (Entrance G) on Mondays and Wednesdays from 10:00am-2:00pm. 
Continue Reading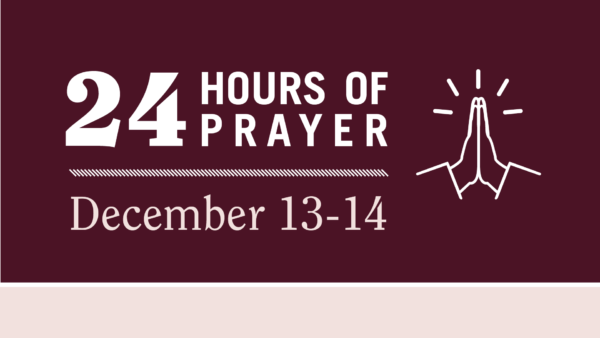 7th & 8th Grade: Elf Movie Night
Invite a friend and join us for a festive night filled with pancakes and Christmas cheer!  No need to register, just show up!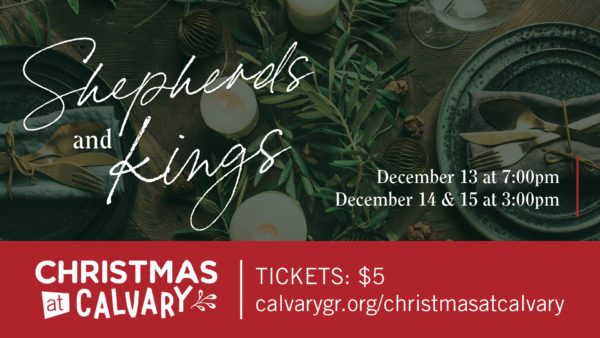 Christmas at Calvary
Join us for Christmas at Calvary, a wonderful way to share the joy of Christmas with friends and family. Tickets are $5 and all seats are general admission.