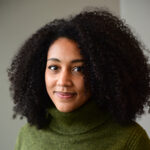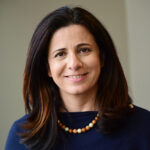 Eastern Turkey Earthquake Response
The massive earthquake in Eastern Turkey claimed over 42,000 lives and displaced 2.4 million people, it devastated the region. Syria and Lebanon were also affected by the magnitude of this event. Please pray for those who have lost loved ones and for those still waiting to hear.
We are not currently collecting relief funds. However, Calvary has several partners in the area and is giving to relief efforts as God leads, through funds that have already been generously provided.
In this time of disaster, we hold fast to God's promise in Psalm 46:1-2, "God is our refuge and strength, an ever-present help in trouble. Therefore we will not fear, though the earth give way and the mountains fall into the heart of the sea."
Updates
from Calvary Partners in Syria
Today at the big mosque
We gave 450 people sandwiches.
But the biggest thing is I talked with the Imam , this is from Christian's people and from the church. I asked him to tell the people about this. The Imam went to the loudspeakers at the mosque, and he told the people. This food is offer from Christian's people and from one church whom they wanted to stand by us with these circumstances. The most amazing is that the people were taking from us and saying many words of thanks 🙏.
Literally this is never happened in Aleppo and inside the mosque.
Today we gave 800 sandwiches in different places.
Hello from Aleppo!
Before the earthquake, the war destroyed the country and the people. I was following the situation and always I was shocked how people are living and I was feeling too bad seeing my people suffering. I was receiving many messages about the poverty in the country, now the situation is more disastrous. While I was walking around the city center at the city of Aleppo, I noticed something moving inside a big trash box , I became curious and went towards it to see what is this? I arrived to it , for moments I was just shocked and speechless after I saw little kid with terrible dirty clothes on inside the trash box.
I : hello my dear
The boy : Hello Sir
I : what are you doing here ?
The boy : silent for a moment, as you see Sir .
I : I see you are inside, but why ?
The boy : we lost our home , my father has no job as most of the people in the country, we are 4 kids and my parents, everything is expensive, we have no money to buy food , I am hungry, I come here close to city center trash , that I could find some left food from people so I can eat,  here the boy started crying , and telling me , what on earth I have done mistake that I came to this point.
I : with tears in my eyes, my boy , your tears 😭 is very valuable for me , please stop crying, you are such a wonderful boy , I spoke with him some words to comfort him . Then I gave him money and asked him to go buy food for his family and eat with them .
The boy : With such a reaction, the boy was telling me , I don't beg money, I'm not a beggar.
I : my boy, I respect you so much , and love you so much, I know you aren't beggar, and you didn't ask me for anything, I myself came to you , please don't hurt me and make me feel bad .
The boy : thank you very much cause you said you respect and love me , never I heard these words in my life , you seem a good person, thank you very much for your help , I will go now immediately to buy food for my family.
This is just one story from tenth of kid's stories what I am seeing and experiencing every day.
Updates
from Calvary Partners in Turkey
Our dear Family in Christ – Peace to all from our Lord Jesus Christ. The devastation, pain and loss caused by the February 6 earthquake disaster continues to deeply sadden every single person in our country. The number of officially identified dead is over 45,000. The number of people who have died outside of that number is considerably higher and is still unaccounted for. In addition, two more earthquakes centered in have shaken the region, adding new wounds and creating more fear while the wounds are still fresh. However, despite this sadness, it is clearly seen by our churches how important it is to help, to walk together and to share the pain. We know and believe that our God works for good in every way. Our prayer is that our God will show his grace clearly to our country. 
Hatay, Antakya (this is Biblical Antioch) – Tents are being set up and supplies are being distributed at full speed in this region. Churches are trying to continue their services with the coordination of local and official authorities. Kurtulus Church has purchased a bakery in response to the need for bread in the region and is delivering aid to the people in the region. Especially in the city center of Hatay, meals are served to 15,000 people daily. In addition, the First Hope Association provides services to meet general needs such as showers, toilets, mobile bakery, food and food distribution. A play tent has also been set up for children. 
Hatay, İskenderun -In Iskenderun, services are held under the umbrella of the Iskenderun Church. This church is currently used as a warehouse. However, since the building has been damaged by the second and other aftershocks, it has become very dangerous to stay in the building. The tent city requires a significant amount of manpower, as the installation of the tent city starts with laying pebbles on the ground, so people go to the region for this purpose. In addition, the tent city consists of 80 tents in an area provided by the municipality. Permission has been obtained and plans are being made to distribute food, organize social activities for children and young people, and establish psychological counseling groups in the tent city.
Hatay, Altınözü -Altınözü Church carries out its services in the region without any breaks. Although the church members have been provided with tents, there is still a need for tents in the region. Church members invite people on certain days to distribute their needs.
In Kahramanmaraş, the church in Kayseri provides a special service. Parcels, tents and kitchen utensils prepared in the Kayseri warehouse are delivered to the region. It is stated that the need in the districts is higher than in the provincial center as Kahramanmaraş has many and scattered districts. As the weather is still cold, the need for stoves and coal is increasing.
Adana – Adana Church is active in this region. This region fulfills the supply chain needs for Kahramanmaraş, Antakya and İskenderun. Vehicles transport supplies to many parts of the region.
If you desire to give to help the relief go to: www.en-crossover.global/sos-turkey 
Scriptures to consider while praying:
Psalm 46:1-2, God is our refuge and strength, an ever-present help in trouble. Therefore we will not fear, though the earth give way and the mountains fall into the heart of the sea.
2 Corinthians 4:8-9, We are hard pressed on every side, but not crushed; perplexed, but not in despair; persecuted, but not abandoned; struck down, but not destroyed
Psalm 57: 1-2,  Have mercy on me, O God, have mercy on me, for in you my soul takes refuge. I will take refuge in the shadow of your wings until the disaster has passed. I cry out to God Most High, to God, who fulfills his purposes for me
Previous Updates
This is update is from our partner, Bruce Huseby, on the relief efforts that the church is providing in Turkey.
Update from Adana, Turkey
In the midst of the massive earthquake tragedy in Turkey and Syria, God is at work drawing people to Himself in a powerful way. He is inviting us at Calvary to pray for the devastated people of Syria and Turkey who are experiencing helplessness and grief. Would you continue to pray, may they meet the Prince of peace and inherit salvation because of this tragedy.
May the Holy Spirit opens the eyes and soften the hearts to receive Jesus. Pray for our partners on ground as they work very long hours to help as many people as possible, May they be bold in sharing and continue to direct eyes to Jesus for comfort and strengths.
Brad and Ruth Foreman, and their young Turkish Church has stepped up to bring relief in Jesus Name to the devastated people in Turkey.  They are supplying food and clothing to as many as possible,. Another church group in Ankara is also handing out hygiene packs and cooking two meals a week and inviting these displaced people to come and eat and hear the good news of Jesus.
Would you pray for them, for protection and guidance while they serve. Please pray for these desperate families to find rest in Jesus.
"I have told you these things, so that in me you may have peace. In this world you will have trouble. But take heart! I have overcome the world."
Regarding the relief effort in Syria, Mohamad, a Syrian native who found Jesus and professed Him, traveled to serve in Aleppo after the earthquake. He arrived to find a devastated city filled with grief and hopelessness, along with a team of family and old friends, they began assessing the needs: Food, water, blankets, buying medicine, and paying hospital bills were just some of the immediate ways to help. Soon, he began feeding 400 people a day, delivering food and water to their tents and shelters. He began buying firewood so those left homeless could gather around a fire to stay warm. He was buying and taking supplies to many different places in the city. One of these places was a large cemetery, where people are taking refuge after they lost their homes in the earthquake.).
Would you pray:
Pray for strength and protection physically and spiritually. May the Lord's Hands be upon Mohammed in a special way.
Pray that Mohamed and his team gets the opportunity to share the grace and the unconditional love of Jesus on the cross.
Please continue to lift up the devastated families in Syria to find healing
"Hello from Aleppo, Syria, 36 hours after the earthquake. A lot of the city was destroyed from the war and now comes this earthquake to destroy even more and more. Thousands of people are lost, thousands of people are homeless. Many have left the area here for many reasons – it's a huge disaster. We have tried to be here from the first moment to say that we love them and are with them in difficult moments, here from the beginning to express our real love and the love of our Lord Jesus Christ for them. Please keep praying for the people in Aleppo and for us."
There is a Turkish relief organization of people from local churches there which is already on the ground in the earthquake devastated areas of their country, helping to provide food, clothing and mobile hygiene trucks, as well as search and rescue support. Pray for their safety and for opportunities to declare Jesus' love as well as demonstrate it.