Young Adult Ministry Contact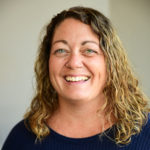 Young Adults is a weekly gathering of 18-30 somethings here at Calvary Church in Grand Rapids, Michigan. We are here to worship God, discover our purpose in Him, and to build meaningful and lasting relationships.
We meet every Tuesday at 8:00pm. For details each week, please refer to the Young Adults weekly email.  If you want to be added to the list, contact Ann.
Come join us as we strive to live the real life together and change the city of Grand Rapids for Christ! If you have any questions or would like more info, please reach out to Mark.