Young Adult Ministry Contact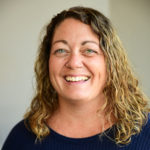 Young Adults is a weekly gathering of 20 and 30 year olds here at Calvary Church in Grand Rapids, Michigan. We are here to worship God, discover our purpose in Him, and to build meaningful and lasting relationships.
Who: If you are someone looking to connect with others in real relationship with God and you are a 20 to 30 something, then this is the place for you!
When: Tuesdays at 7:00pm
Where: We meet in Room 208. If you're new to Calvary, look for Entrance D (there's a sign by the door that says "Calvary Students") that's where you'll want to enter the building.
Why: We gather to build each other up in real relationship with God through teaching, community and worship.
Come join us as we strive to live the real life together and change the city of Grand Rapids for Christ! If you have any questions or would like more info please reach out to me at mschaap@calvarygr.org.