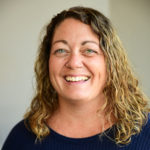 College Life – Joins Young Adults!  We are a weekly gathering of 18-30 somethings here at Calvary Church that join together to worship God, discover our purpose in Him, and to build meaningful and lasting relationships.
As we continue to stay-at-home in the midst of COVID-19, we are continuing on our exploration of the bible and doing a four-week series called "Open Heart." Weekly YouTube videos will be posted on Fridays for you to digest prior to meeting with your small group in a Zoom Room at 7:00pm on Tuesday nights.
See the video for this week below and access the study guide here: Open Heart Text Part 1.
Don't belong to a small group just yet?  No problem!  Contact mschaap@calvarygr.org. and he will get you connected!
Come join us as we strive to live the real life together and change the city of Grand Rapids for Christ! If you have any questions or would like more info or need to be added to our weekly email list, please reach out to me at mschaap@calvarygr.org.