High School Ministry Contacts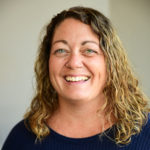 UNITED is Calvary's high school youth group (Ninth to Twelfth Grade). We're committed to creating a community where you belong. UNITED is where deep friendships are formed as we experience Christ together, grow in our understanding of His purposes and plans for our lives, and have a blast all along the way with fun games and awesome events planned for students by students.
To stay connected during this time, we are finding new ways using technology that we previously haven't used in the past.  Please see below for opportunities to connect with us! 
On-Line Events:
Tuesdays & Thursdays – Online Bible Study | 11am
Don't forget to join us for our online Bible discussion on the Gospel of John on Tuesday and Thursday mornings. We'll be using Zoom Rooms, which will allow us to see and hear one another as we read a chapter from the book of John and share what we discover together. You may want to download the Zoom app on your phone, but you should be able to join the discussion by clicking the meeting invitations below on Tuesday and Thursday mornings; no app or subscriptions necessary! If you don't have a microphone, you'll still be able to participate using the chat text. We look forward to meeting together in this fun virtual space!
Reminder: This Wednesday (March 25) – UNITED Online Game Night | 7-10pm
We're looking forward to an awesome time together this Wednesday for our online game night!
Options include Minecraft, Fortnite, Jackbox Games, and Super Smash Bros on the Nintendo Switch – each hosted by a member of the High School Ministry team. Jackbox games can be played on any smartphone or internet browser, don't worry if you don't own any of those games. You are welcome to play one or all of those games, we simply ask that you RSVP to this event to let us know which games you'd like to play so that we can communicate both how to login to the game lobby and a playing schedule before Wednesday should we have enough interest in any given game to exceed the player cap.
We will continue to post upcoming events here as well as sending emails regarding what is happening in United.  As always, if you have any needs or concerns, please feel free to contact any one of us using the links at the left of this page.  We are here to support, help and encourage you along in this journey!