High School Ministry Contacts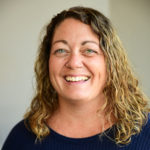 UNITED is Calvary's high school youth group (Ninth to Twelfth Grade). We're committed to creating a community where you belong. UNITED is where deep friendships are formed as we experience Christ together, grow in our understanding of His purposes and plans for our lives, and have a blast all along the way with fun games and awesome events planned for students by students.
During the school year, UNITED meets in the Students' Space from 6:30-8:15pm, with additional time for awesome games and hanging out till 9:00pm. During a typical night at UNITED, we play a game, enjoy a time of worship led by our student band, examine a powerful and relevant truth from God's Word, and spend time in conversation with small groups.