High School Ministry Contacts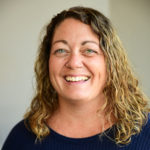 UNITED is Calvary's high school youth group (Ninth to Twelfth Grade). We're committed to creating a community where you belong. UNITED is where deep friendships are formed as we experience Christ together, grow in our understanding of His purposes and plans for our lives, and have a blast all along the way with fun games and awesome events planned for students by students.
To stay connected during this time, we are finding new ways using technology that we previously haven't used in the past.  Please see below for opportunities to connect with us! 
Sunday Night – UNITED  6:30pm Live!
Join our live talk live and then hang with your small groups in Zoom breakout rooms for encouragement and discussion.  We will not meet on Sunday, May 24, to observe Memorial Day weekend.
Tuesdays & Thursdays – Online Bible Study | 11am
Don't forget to join us for our online Bible discussion on the Gospel of John on Tuesday and Thursday mornings.
Visit us anytime on these channels:
YouTube
Didn't get to see it our latest talk?  No worries, catch up with us here! YouTube
Instagram
Follow us on Instagram – United.calvarygr
HSM United: Connect 2020, A Senior Celebration! | 6:30pm-6:30pm
HSM Seniors – This special night is to celebrate you! Come join us for a special dinner and an all-night event at the church.
HSM United: Camping with Tom | 12:30pm-5:30pm
HSM Juniors and Seniors – fill out an application to join us on our annual camping Trip with Tom!