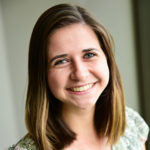 This ministry provides practical support and encouragement to widows. Through fellowship events and a caring network, the ministry offers assistance to this valuable part of our congregation.
Pray for our Widow's Ministry. Sign up for the monthly prayer letter here.
For more information on our Widow's Ministry and ways to get involved, contact Courtney Hoekwater.
Widows Valentine's Day Luncheon | 12:15pm-1:45pm
Young Adults is partnering with us to throw you a Valentine's Day Luncheon! Join us after second service for fellowship, food, and a fun game!