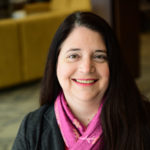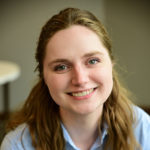 Below is a list of some of the organizations that we partner with to see the Bible translated, people reached with the Gospel, churches planted, leaders trained, and the poor and oppressed assisted.
Bangla Ministries Worldwide: A ministry that seeks to share the Good News with millions of Bangla speaking people in the world.
Deaf Opportunity OutReach (DOOR) International: A non-denominational, Christian ministry with a vision to bring God's Word and biblical Christian fellowship to Deaf communities worldwide.
Development Associates International: A fellowship of leader developers passionate about helping Christian leaders grow and have a transformative impact in their communities.
Global Heart Ministries: A ministry that is seeking to bring the Gospel message to the people of Central Asia and the diaspora.
Institute for Bible Translation: An organization whose aim is to translate, publish and distribute the Bible in the languages of the non-Slavic peoples living in Russia and the other countries of the Commonwealth of Independent States (CIS).
International School Project
Mission India: A ministry working to equip India's Christians to plant reproducing churches.
Operation Mobilization: Works in over 110 countries, motivating and equipping people to share God's love with people all over the world. OM seeks to help plant and strengthen churches, especially in areas of the world where Christ is least known.
Partners in Evangelism, Guyana: A church-planting ministry working with fast-growing churches made up largely of converts from Hinduism and Islam.
Partners in Evangelism, India: A church planting ministry that also supports a Bible College, Day School and Children's Home.
The Seed Company: An organization devoted to Bible translation and life transformation.
Youth for Christ International: A worldwide Christian movement working with young people around the globe.