Missions & Outreach Contacts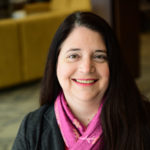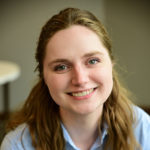 Requests Received in December 2020
Dan & Tereasa – SECURE
They made it back to Michigan and are already speaking where they can in person and online.
Many opportunities await them for 2021, though they may work in different areas, they complement each other's work. They have a lot of work to do, therefore pray for more harvesters.
Pray also for the local missionaries they work with who need financial support.
Jeremy & Joy – SECURE
Pray the family finds a balance between home routines and engaging spontaneous nomad camp visits.
Wisdom to know what future rainy season ministry looks like.
Pray the nomads will hunger and thirst for truth, and prepared hearts to yield to the Holy Spirit.
Gary & Jamie – SECURE
Gary's Aunt passed away. She was very close to Gary's mom, who is still struggling with COVID. Please pray for the family.
Joanna – Russia
Good wrap up of this semester with kids turning in assignments, final meetings, and conversations.
Pray for winter camp preparations, for the students participating, and for the spirit to move in their hearts. The camp is from January 4-9.
Praising God for the developing relationships with her students, their openness to spiritual conversations, and trust between them to be able to share and receive the truth.
She is also helping her church raise funds for a center where both the elderly, and young people would be ministered to. Pray for that building's completion.
Marlene – Papua
She is still unable to teach music in classes due to Covid.
She's had opportunities to do an overnight getaway, go to market, and receive handmade bells for her band.
Jake & Sara – Indonesia
Big news! After much prayer and counsel, the family is returning to the states on December 19th.
Sara's mom has cancer, Jake had a rough year with surgery, Sara got Dengue Fever, and Covid are all reasons they feel are directing them home.
The 4+ years have been a blessing, and have grown them in ways that will allow them to be active for the kingdom here.
Tanner & Kelsey – SECURE
Pray as the whole family recovers from COVID.
Pray for the local for Tanner to set up his business as an outreach in the community.
Pray for their neighbors as they reach out this Christmas season.
JP & Stephanie – France
Pray they raise the finances needed to head back to the field.
Pray that the time in the states would build them up, refresh their vision, and give them rest.
Praise for the children doing well in American schools, for volunteer opportunities here, and for continued connection to their French friends.
Tim & Sandy – Greece
Asking God to clear the hurdles of getting back into Greece.
Even though they have Greek residency, there are so many rules making it difficult to accomplish, but the needs are great!
Pray for Tim's recovery after his stent procedure.
Pray for the M*slm woman who has accepted Jesus and is telling everyone without fear for her life!
Sean & Liz – Greece
Visa appointment in Chicago on the 21st. Pray all goes well for a departure Mid-February.
Pray for a good hear for the new language, and smooth transitions.
For all the goodbyes, travel safety, and health during the pandemic.
Andy & Carmen – Honduras
Their country has been hit twice with hurricanes, leaving many with 95% of possessions gone.
Many have lost loved ones to Covid, and jobs. CAFFIN has been available for medical/dental, and food.
With all the shutdowns, technology has been the major method to share Jesus.
Pray for Carmen's recovery after surgery, Ethan's recovery from eardrum surgery, and praise for Andrew's fall semester success at Cornerstone.
Andy & Kathleen – Guyana
Kathleen made it back to Guyana to join Andy, with a successful recovery from her surgery.
Pray for the Association of Bible Churches, the pastors, and families, and the new believer Andy lead to Jesus! Baptism is planned!
Money is available to start 3 more micro-businesses with chickens. TV programs have been set up and handed over to other areas of the country.
Pray for the MI group scheduled to come in January to build a parsonage for one pastor.
Mike & Cher – Bolivia
They made it back to Bolivia, to a neglected home, only to have a bus full of guests before even cleaning up. The guests helped, which was a blessing.
Life is mostly normal, with everyone attending church, to the delight of Mike & Cher.
A team is ready to head to the Swiss Mission, and another family was completed a study to lead a church. Praise the Lord!
Cher had her eye surgery and needs no glasses now.
Jon & Kris – USA Immigrants
This may have been a year of limitations, but God is opening doors for them!
Due to COVID, churches are reaching out to do trips to Detroit to work with what Jon & Kris are doing, instead of international trips.
Pray Jon can return to South East Asia early next year, as God is building His church quickly there.
Frank & Judy – Brazil
They've been on the field since the 1960's!
Time to make an eternal impact is short. Pray they can "bring people to Christ and mature them in the faith".
Dave & Sonja – SECURE
David continues to work from home, being unable to travel due to COVID. He is planning a medical training in the spring. Pray that can happen and for wisdom in other partnerships globally.
Pray for churches in Bangladesh, that are growing fast. Support is needed for new pastors.
Pray for their partners worldwide, reaching the lost, businesses to flourish, giving them greater opportunity to be a blessing in word and deed.
Pray for the Buddhist widow and her daughters to come to know Christ as their Savior.
Pray for the relationships David and Sonja are making with internationals.
Pray for the approval of a large grant proposal (four projects) submitted to a foundation.
Shalom & Sheri – USA (EMI)
It has been a difficult year with Sheri's closed head injury still causing her issues, the family getting COVID, and the whole world being shut down. Pray.
Birthday parties are done online.
Shalom's technical work is keeping everyone connected at home and around the world.
Dave & Flora – USA (TWR)
Dave's brother and that family all have COVID. Pray.
Our prayer is that the nine grandchildren entrusted to us and the children you influence in your life would learn to act justly, love mercy and walk humbly with their God. (Micah 6:8)