Missions & Outreach Contacts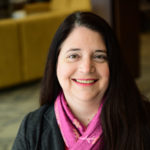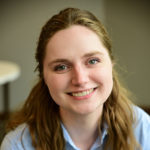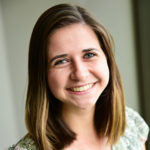 Requests Received in February 2020
Dave & Laura – Secure
Praise that the plane finally arrived from America in a shipping container. This was a four year process to acquire, 40 days at sea, held up in customs, and now here!
Pray as they reassemble it, do all the paperwork for it, and that it will be used by God across all of West Africa.
Jeremy & Joy – Secure
Pray for wisdom in raising their three children in this nomadic way of life.
For the team to stay healthy, unified, and equipped as they head out for longer camping trips.
For balance in team life, ministry life, family life, and homeschooling.
For access into new nomad camps.
Keith & Grace – Secure
Pray for power at a conference that they're attending, and that God would meet them with refreshment and vision.
Praise that by the end of the year, the NOBO team will be done with all four books of the NT!
Marlene – Papua New Guinea
Made it back with all eight bags! She thought she'd be taking twelve instruments back, but she has twenty-one.
Praising God that they are giving her a bigger room, which she had prayed for. She now needs to raise money for sound proofing the room.
Continue to pray as she's gearing up for Port Moresby Music and Arts Theater performance of Flynn.
Praise as she is also getting back to doing Bible studies with her PNG girls!
Tanner & Kelsey – Secure
Praise for the healing of Kelsey after her gallbladder surgery. Having Tanner's mom, Julie, was a great blessing.
Pray that God would add more English students to the class.
Pray for Tanner as he is taking over the leadership of the Center while the leaders get away for a month.
Pray for their teammates who are joining them.
Pray for the people Tanner and Kelsey are working with: one is about to give birth, and the other has cancer.
Denise – Ukraine
She came back to the states to help move her dad into assisted living in Dec.
Praise as they have purchased land to build a new church.
Continue to pray for the organizing of youth activities, floorball, Bible studies, coffee house, etc.
Pray for young moms to come to Jesus and to grow in faith.
Praise that Denise has been serving in the Ukraine now for twenty-four years.
JP & Stephanie – France
They were given the opportunity to do an Alpha course in the Catholic church, and have been asked to do it again!
They've been leading worship in the Catholic Church in the evenings once a month, along with a sermon that presents the gospel to those who've never heard!
As some accept, pray for their growth, especially as JP and Stephanie are looking to return on furlough soon.
Pray for the church there to have wisdom on decisions for their vision, statement, and call!
Joanna – Russia
Continued wisdom for how to answer students' spiritual questions.
For a new school building by June!
For the children who heard about Jesus at the winter camp to accept Christ and to grow in their faith.
Continue to pray for a former student who accepted Jesus before returning home to an unbelieving family.
Jonathan & Becky – Ireland
Jonathan is teaching many seminars, speaking at conferences and churches, and editing online OT courses. Pray for his schedule and the family.
Praise that funds were raised to allow them to stay in Ireland!
Continue to pray for Ireland's people to come to faith.
For more workers to go into the harvest field, for IBI to mold students to go into the world with the gospel!
Andy & Kathleen – Guyana
Since Christmas, already two teams from MI have come and gone to help with the building project.
Praise God for the safety of travel and work, even in the hot humidity.
So much was accomplished that it may be completed ahead of schedule!
Frank & Judy – Brazil
Pray for their hearts as being on the field for so many years, they have had to sacrifice by only being grandparents via social media.
They dedicated this last newsletter to their 6 grandchildren, since their ministry has always been to youth.
Pray for their grandchildren who range in ages from 10-24 years old, to know and have a growing relationship with the Lord.
Jon & Kris – USA Immigrants
The believers in East Asia are being faithful to proclaim Christ, even when beaten, expelled, and persecuted! Pray for them.
Jon is taking a team with him in March to reach out to these people.
Pray for extra funds needed for this trip, for safety, and for fourth soil believers to be found!
Manuel & Lidia – Mexico
Praise as Christmas brought many to church who have never heard the gospel. Continue to pray that God would work to bring them to Himself!
Twenty children are coming to Bible studies that are held outside, unless there is rain.
Pedro, one of the believers, is sick with leukemia and too poor to pay for treatment. They are doing all they can to help him. – As of 2/18/2020, Pray for Pedro's family as he has passed away. Praise God for Pedro's testimony as a believer for three years.
Three families from MI are coming to build a sports court that they are raising money for. Pray for the funds to come before they do.
Mike & Cher – Bolivia
Praise for their new grand baby born Jan. 7th, with Cher able to be there to help.
Unexpectedly being with family for the holidays was a delight. Now visiting supporting churches
Praise that the Ese Ejja in the Eyiyoquibo village have built a church.
Pray for a two year Bible Institute is starting the Riberalta village.
Pray for the workers while Mike & Cher are gone.
Pray for Mike's widowed sister-in-law, suffering with aggressive cancer.
David & Flora
Praise that the goal of raising $400,000 for the transmitter was raised by a Moody radio announcement!
Continued protection over the recently installed transmitter reaching West Africa. Pray that many will be brought healing, hope, and salvation.
Pray to have our hearts opened to the people around us.
David has an eye condition, causing him to ask for vision physically and spiritually in 2020.