Missions & Outreach Contacts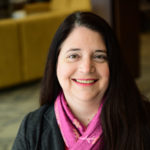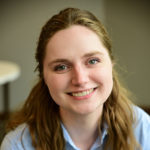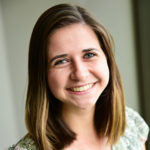 Requests Received in January 2020
Dan & Teresa – Secure
As they head back to Africa, pray for their adult kids.
They will be busy ministering to street children and teaching them agriculture.
An orphan care facility serving 914 children has been asked to move and needs to raise funds for another facility. Pray God provides!
Keith & Grace – Secure
Keith has just finished the translation of Philippians, called the "letter of joy", causing him to be grateful!
He and Grace have been doing this work for thirty-three years now.
Marlene
Made it back with all eight bags! She thought she'd be taking twelve instruments back, but she ended up with twenty-one.
Praising God that they are giving her a bigger room, which she had prayed for. She needs to raise money for sound proofing the room.
Gearing up for Port Moresby Music and Arts Theater performance of Flynn.
Also getting back to Bible studies with her PNG girls.
Jake & Sara – Indonesia
Jake had to go to Singapore for emergency surgery on his throat, but has arrived home to heal.
Pray for Sara's students, some who come from affluent families, to come to faith and influence their people for the kingdom.
Tanner & Kelsey – Secure
Tanner's mom has arrived to help with the children while Kelsey went through gallbladder surgery in their country.
They were able to reach out to the people around who didn't understand the celebration of Christmas. Pray as they continue to reach out and share Jesus.
Mark & Kris – Southern Europe
They are moving back to Europe! Stationed in Germany, they will care for workers throughout southern Europe.
Moving in July of 2020, but traveling to meet partners before they leave.
They will homeschool their two youngest because of all the travel.
Pray for Mark's replacement, a good transition, and the sell of their home, a new apartment in Germany, and new support partners.
Joanna – Russia
The school needs to find a new building for next year!
A student accepted Jesus last semester, but moved back to Korea with his unsaved family. Pray he clings to his new found faith and grows in it!
Pray for another student who is struggling to know God's love and feels unworthy.
The camp she did with church over Christmas reached out to those who'd never heard the gospel. Pray for them to receive what they heard.
Dwight & Melissa – Romania
For the family to seek and serve the Lord in 2020!
For Romanian teammates to be used powerfully throughout Romania and Europe!
For prepared hearts to hear the gospel and be transformed!
For continued financial support to accomplish God's work!
Andy & Carmen – Honduras
They just finished another successful Awana program.
The "CAFFIN" house has been offering medical, dental, and education for a year now, with many encouraging testimonies of changed lives!
The One Egg program continues to reach out to the poor in their community, opening doors for the gospel.
Their three boys are growing and doing well with the oldest at Cornerstone.
Andy & Kathleen – Guyana
They just had the Day of Prayer & Planning that included several pastors.
Alness church plant/camp project is moving forward in February. Pray for further funds to complete this project in time for the March Dental Team's arrival.
The Final Revelation TV program, the Berbice Bible Institute, and Solid Rock Seminary continues to need your prayers, as they are vital for getting the word out.
 Mike & Cher – Bolivia
Since Mike & Cher had to leave the country, pray for the church leaders to be refreshed and renewed by the Word for the spiritual battles and political unrest they face.
Pray for Bolivia and the church leaders there to grow in faith.
Frank & Judy – Brazil
Their son and grandson are exhibiting stable health now and are going to Thailand (which is expensive) to receive treatment and testing.
Pray as Judy travels to several countries in South America sharing her book, "The 4 Points of the Cross", clarifying what the gospel is.
Peggy – USA Immigrants
She is now engaged to Ron, a Communication Studies professor at Whitworth University in Spokane. They will be married in March.
Went to Cuba to do one week of English training at the end of January.
She will be changing ministries to work with refugees in Spokane after the Cuba trip.
Tom & Karen – Canada
As they reach out to the "First Nations" people, who were here first, they notice how they are treated like the foreigner.
One weekend a month, they have been trusted by the Canadian government to help a single mom with her 4, 5, and 7 year old children.
Standing firm in their faith has been seen by the outside world. So they continue to stand.
David & Flora – Serving Globally
David has an eye condition, causing him to ask for vision physically and spiritually in 2020!
The goal of raising $400,000 for the transmitter was raised by a Moody radio announcement
Pray over this project to reach Africa.
 Jon & Kris – USA Immigrants
Praising God that Kris is pain free and helping in the work to M*slm women alongside Jon.
Pray these women come to faith and that the church is moved to further outreach among them.
Pray for a home, possibly in the Detroit area where many unreached immigrants reside, for them to settle.
Going back to South East Asia in March with five others! PRAY!
Pray for a guru in that country who has accepted Jesus and has been baptized. He has thousands of followers!