Missions & Outreach Contacts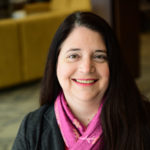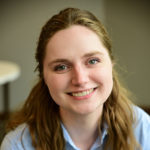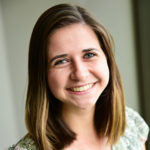 Dan & Teresa – Secure
Pray for teammates that are in areas of fighting. Some have seen bullets pierce their homes!
Pray as there is another team that is also in an area of unrest where fighting is breaking out!
Teresa is fitting 12 weeks of English Theology classes into 6 weeks.
They have 30 projects in 18 locations, including Ebola prevention!
Dan's mom had a small stroke, and Teresa's mom is not in good health.
Jason & Jamie – Secure
Pray for the lady Jamie meets with who is close to accepting Jesus!
This woman's sister remembered from before Jason & Jamie left, how to rehydrate. Praise that she has helped many people in her village who suffered from diarrhea.
Jason is once again going to different villages to train them in health and salvation. Pray some become disciples.
Keith & Grace McCune – Philippines
Praising God for breakthroughs in Bible translation for the Hanuno-o language!
Grace & team also made progress on putting together notes from others & adding footnotes.
Keith was working on a different translation, and was obtaining success.
Pray that God will continually give them clarity to translate His word in life changing ways!
Marlene Schutter  – Papua New Guinea
Her students will perform as the governor comes down the street on Independence Day.
Pray that as she teaches, she has opportunity to share Christ.
She will come to the states for one month, but needs a car!
JP & Stephanie – France
School has started! The children are well. And Stephanie is leading the children's ministry at 2 churches!
JP continues to lead a number of small groups, and disciple those who come to the church music studio.
JP uses his music to go into bars and restaurants to share his faith story, and reach those who would not ever go to church.
Joanna Mangione – Russia
She has 43 students from America, Russia, Germany, Sweden, Korea, Japan, and India. Not all speak English. She teaches 6-12th grade English, Drama, & substitutes for 4th grade.
She is also part of the "Spiritual Life" committee. Last week they had their 1st retreat.
She has had constant opportunities to share Jesus. Pray for open hearts!
Praise for her new Passport, hopefully making her new visa easier to obtain.
Roy & Jennifer Nagelkirk – France
Having French citizenship now means that they will never be refused to return to France!
Pray for wise and creative ways for them to reach the refugees.
Pray for the MBB's who are the only believers in their families.
Dwight & Melissa Poggemiler – Romania
They are traveling a lot this autumn for training and discipleship. Pray they are used powerfully to advance the gospel.
Pray for their 4 children as they learn the Romanian language and continue school.
Pray that those who accepted Jesus this summer, would grow in their faith.
Jonathan & Becky Schuster – Ireland
Jonathan has graduated from his doctorate!!!
Pray for IBI's (Ireland Bible Institute) enrollment this year. School has started, but 75% of students apply after the start.
Praise for an American donor giving an entire theology library to IBI!
Their son graduated from Liberty University with his BA
Andy & Girwarnauth – Guyana
The Alness church project should be done, and used for worship now. Praises!
Praise for all the support they continue to have after all these years
Mike & Cher Riepma – Bolivia
Mike is doing better with his gastritis, after going to a different city for new meds.
Cher wrote the national anthem in Esa Ejja, and they videoed it so it could be done each year.
A couple of believers from Las Amalias came to say they need Bibles because everyone in their village want to follow Jesus! Pray for Walter, who leads them.
A man and a couple, who had backslidden, have said they want to get right with the Lord! Please pray as they walk through this journey!
Mike sister-in-law is diagnosed with cancer. Pray for healing!
Peggy Arendt – USA
She got to go to Cuba to teach English classes. Half of the students were unbelievers.
She will be bringing a team back in 2020
She will add a day for Cuban Christian English teachers to invite their colleagues to a day of professional training. 
Linda Crouch – USA
June 25th, she retired from 40 years of mission work!
Even though she has officially retired, she's not stopped doing God's work, and visited her friends in Nigeria in July!
She will also continue to volunteer at SIM headquarters.
Shalom & Sheri Lazarus – USA
Shalom is visiting his family in India for 3 weeks.
Pray for Sheri and Eliana, with all of Sheri's health issues, while Shalom is gone.
Pray for unity when Shalom is in India, for Sheri while she's back in Colorado, and for all their supporters.
Eliana turned 5 years old.
Jon & Kris – USA
Jon continues to lead several groups from different churches to learn how to share the gospel, and then go out into the "fields that are ripe for harvest"!
He is always open to do more training, and to have folks join him in going out.
Pray, as their son decides where to go on for college after he graduates. Also for them to find a home to own.
In November, he will return to Bangladesh and the Rohingya people to evangelize.