Missions & Outreach Contacts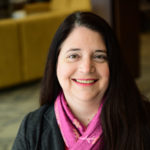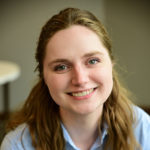 Requests Received in September 2020
Dave & Laura – Secure
Horrible flooding has hit their area and two dikes have given way. They hoped it would not crest over the wall they had built around the school, but it has.
They have packed all their stuff to move and need prayer for where to relocate.
Pray for the local farmers who have lost their homes as well as their source of income and do not have the money to move.
Dan & Teresa – Secure
Food prices continue to rise, but Dan and Teresa are even busier in this time of Covid.
Pray for wisdom for Teresa as she partners with their sending organization to arrange humanitarian aid, hygiene trainings and development projects.
Pray for safety for Dan as he travels around the country teaching hygiene and development trainings.
Pray for Teresa as she is also helping start a radio station to transmit the gospel and teaching a course at the a local college.
Jason & Jamie – Secure
After 72 hours of travel, they made it back safely into their country of service.
They are quarantining for a week before getting back to work.
Pray for their transition back, and how to work under the new restrictions of Covid socializing.
Sasha & Olga – Secure
Sasha has recently healed from a severe case of COVID.
His 21-year-old son also contracted COVID and is now with the Lord.
Pray for the other two children, the mom and dad, to have God's comfort in this time of loss.
Jake & Sara – Secure
Restrictions are loosening, except the schools which are controlled by the government.
Pray that the schools open soon.
Jake is learning all he can about coffee, with the hope that God will open the door for him to use Business as Missions in the coffee industry. Pray as he navigates this option.
Tanner & Kelsey – Secure
The lockdown is lifting which allows Tanner to look for possible land for the business he hopes to start. Pray God directs him to that perfect spot.
Pray for direction for where they should live as well.
Pray for them as they continue to teach English, and for their teammates to learn the language quickly so they can join in the work.
JP & Stephanie- France
They are on furlough for the year with the children enrolled in an American school for the first time. Pray for their transition to life here in the USA.
Pray for God to provide times of rest for their family during their furlough.
Pray for God to give them wisdom for how to reach the French church when they return.
Roy & Jennifer- France
Their church has asked Roy to be an elder. Pray he is able to use this position to encourage the church to do outreach to the M's in their community.
Jen has had some health issue of concern. Pray the doctors can identify what is going on, and can offer help.
Roy continues to meet with M's, seeing some come to Christ. Pray these men will have the boldness to share their faith with others.
Sean & Liz- Greece
They are almost 100% funded
In October, they will leave their jobs to complete their field training before they leave for Greece in early spring.
Pray as they say all their goodbyes and close all the doors before leaving.
Pray also as they transition to a new world of ministry, asking that God would go before them.
Andy & Carmen- Honduras
Carmen has been having health issues lately, and their son continues to work to control his Diabetes. Pray for protection and good health.
Andy has a new position with Operation Christmas Child that will have him traveling all over the Latin world. Pray for this new responsibility he has added to his already heavy load.
Their ministry to assist with education, nutrition, and medical needs is operating at limited levels due to COVID but is seeing an even greater demand. Pray for God's provision.
Manuel & Lidia- Mexico
Because of COVID, they had to cancel their VBS and do it online. Normally they have 100 children attend. But, because it went online, they had hundreds attend every day! One day there were 945 Children logged into it. Ask the Lord to bring these children to salvation!
Pray for creative ways to minister as there are many restrictions in place.
Andy & Kathleen- Guyana
COVID is hurting many pastors who are not receiving income because they cannot meet.
There are several projects they are trying to complete that have been stalled.
Pray for protection and safety for Andy and Kathleen as they travel visiting churches around the USA.
Pray that they are able to return to Guyana this November.
Peggy Arent Pyle- USA
Peggy has helped 60 refugees to find jobs during this COVID!
Pray for the refugee children, who don't speak the language well, and are now online for school.
She and her new husband are moving to another home in October. Pray for a good transition.
Mike & Cher- Bolivia
Mike continues to disciple Bolivian believers online as well as disciples those who came to Christ here because of the flooding in Midland.
Bolivia is to have elections in October, which will determine whether they can return at that time. Pray for Bolivia and the unrest there.
Jon & Kris- USA Immigrants
They have moved to a dense community of M's unbelievers. Pray for all the transitions, and for making new connections with those who want to know about Jesus.
Weekly Jon hears from his partners on the other side of the world, who are seeing M's come to Christ! Pray the harvest continues!
COMMUNITY
Chad & Laurie- Truckers of W. MI
Chad's role has increased from a couple of truck stops to all of the Great Lakes and Midwest region, overseeing the chaplains at 6 locations. Pray as he cares for his new responsibilities.
The ministry is feeling the loss of funds during COVID. Pray God would provide.