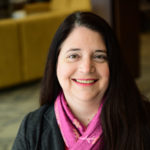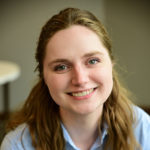 Believing that God calls us to compassion and advocacy, Calvary Church has specifically chosen to reach out with the message of Christ's love to the vulnerable and oppressed.
As Christ's ambassadors, where do we start to help make a difference in the lives of people facing these issues? Calvary partners with a number of like-minded local ministries through which we can meet physical and emotional needs and share about knowing Christ as Lord and Savior.
For information about how you can volunteer with one of our local partners, contact Natalie Uecker.
Alpha Grand Rapids
The mission of Alpha Women's Center is to show compassion and love to families facing unplanned pregnancy and to seek mercy for the unborn. The community services they provide are a means to establish hope and God's presence in lives.
Child Evangelism Fellowship 
CEF ministers to children with the purpose of evangelizing boys and girls with the Gospel of the Lord Jesus Christ, discipling them in the Word of God and channeling them into a local church for Christian living.
David's House 
Provides adult foster care homes and supportive services for individuals with developmental disabilities, mental illness and traumatic brain injury. Their objective is to provide for the physical, emotional, and spiritual needs of each individual in a way that is honoring to God.
Exalta Health
Reflecting the spirit of Christ, Exalta Health's mission is to provide compassionate, accessible healthcare through the provision of medical and dental services, counseling and spiritual care.
Garden of Hope 
Located in Restlawn Memorial Park, 3450 Eastern Avenue, this memorial garden for the post-abortive community offers a place of comfort and healing for those experiencing loss due to abortion. It offers the opportunity to mourn privately and to experience the reality of God's love. Information is provided for anyone seeking further counseling.
King's Table Ministry
reaches out to differently-abled adults to share the love and life changing message of Jesus Christ with them, their families, and care-givers.
Mel Trotter Ministries 
Mel Trotter serves the homeless, victims of drug addiction and the unemployed in West Michigan through a Christ-centered, holistic program of crisis intervention and Biblical counseling to restore them to a right relationship with God, their families and society.
Oasis of Hope Center 
The Oasis of Hope seeks to provide hope through low cost/free medical care and basic life-skills education to the economically disadvantaged and uninsured of Grand Rapids in Jesus' name.
Pregnancy Resource Center 
PRC is a Christ-centered, pro-life ministry working to demonstrate God's character as they protect pre-born children, meet the needs of those unprepared for pregnancy, help heal lives affected by abortion and challenge people to embrace a Biblical view of sexuality.
Safe Haven 
Safe Haven provides faith-based domestic violence services offering residential emergency shelter and non-residential services including counseling, support groups, case management, advocacy and children's trauma workshops. Their outreach programs bring education and prevention initiatives to agencies, schools, businesses and churches in the community.
Servants Center 
works to enhance the reputation of our Lord Jesus Christ through the provision of high quality, relationship-based street outreach and ongoing support services to mentally ill poor and homeless people in our community.
Urban Family Ministries 
Urban Family Ministries exists to provide "hands on" ministry to serve urban families of Grand Rapids to meet their physical, emotional and spiritual needs.
Urban Transformation Ministries 
UTM exists to redeem inner-city youth, families and communities (specifically in the Belknap-Lookout, South Creston and Highland Park areas) with the transforming gospel of Christ and to develop leaders who will impact their neighborhood for Christ through small groups, sports and one-on-one ministry.
West Michigan Friendship Center
The West Michigan Friendship Center exists to respond to the reality that more than 40,000 Muslims now call West Michigan home. The Center comes in the love of God, alongside people from other countries, refugees, immigrants and others – offering friendship, community, services, resources, and hearts of loving welcome.
Youth for Christ Grand Rapids 
West Michigan Youth for Christ is a local chapter of Youth for Christ USA serving in the Holland, Muskegon and the greater Grand Rapids Area. Our mission is to reach every kid, everywhere within our region with the life-changing message of Jesus Christ.