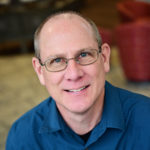 Pre-Service Prayer | 8:30-8:50am | Room 255: Pray for our worship services with the morning's teaching pastor. 
Boiler Room | 8:50-11:50am: Visit room 222 behind the Sanctuary to pray over every aspect of the worship service as the Holy Spirit leads, including staff-initiated requests. 
Connection Point | Between Services | Gathering Place: Whether you're new to the church or just ready to try something new, visit the Connection Point today to take your next step at Calvary!
Prayer Room | East End Main Level: Intercessors available to pray one on one with individuals after or during Sunday morning services in the Prayer Room.
Emergency Procedures By Position