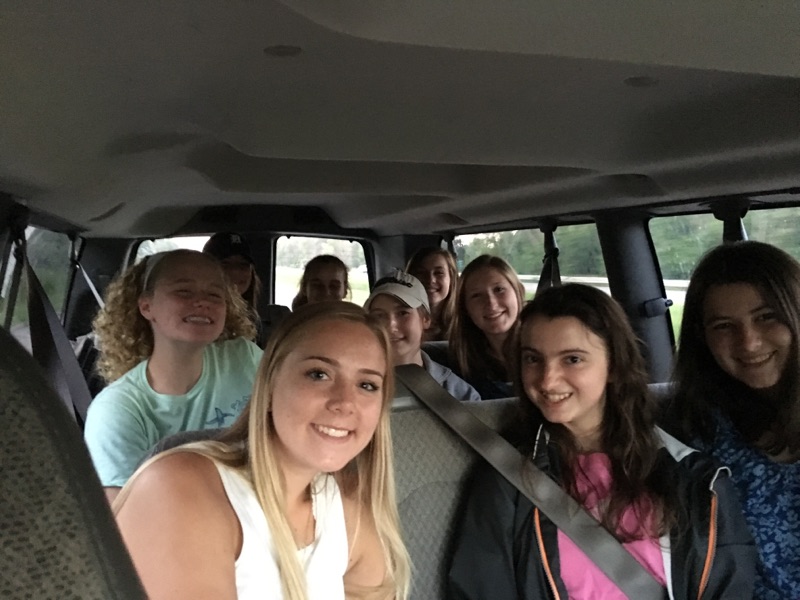 As I write this first blog post for the 2017 Maine Team, two days of travel lay behind us while several exciting days of service and ministry await us. Here is the girl's van (plus me, Josh) smiling and ready to take off from Calvary church on Saturday evening after the whole team was prayed over and anointed for service by four of Calvary's elders. The three hour ride to the hotel in Chicago was over before we knew it...well, we still noticed it was a long drive...but we had a ton of fun!
While I don't have a picture of the guy's van (plus Paula Kerr), I've heard great reports from them about their ride as well. It seems like most of the guys had the opportunity to share some of their favorite music genres with the van by sharing control over spotify. There were plenty of oldies but goodies shared too *cough* Tom *cough.*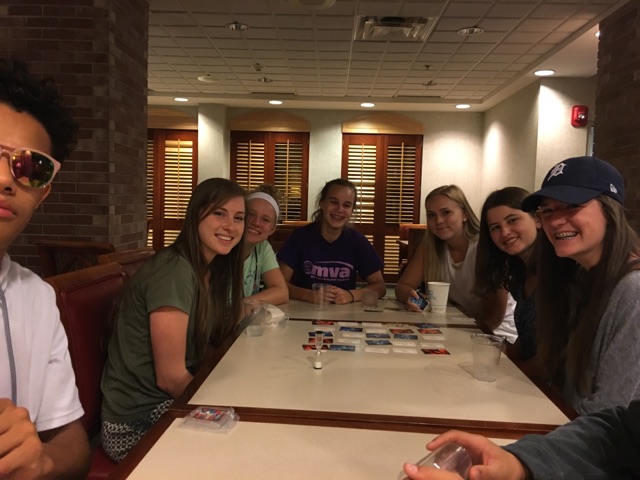 Once settled into the hotel, team bonding continued as several of us stayed up late to play several rounds of Codenames.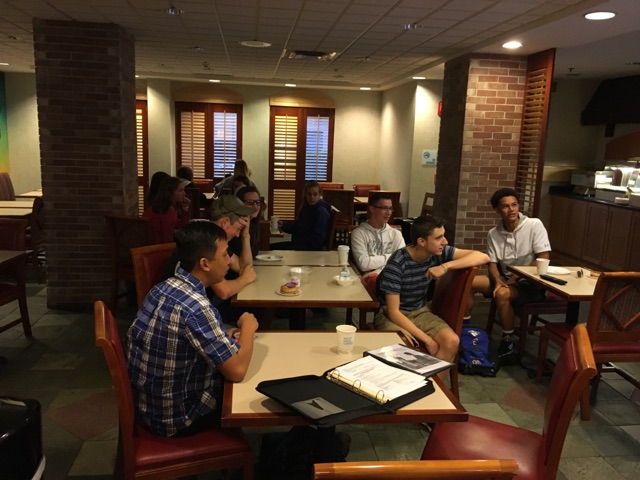 Morning arrived VERY quickly today (Sunday, July 9), and most of the students were quite content to enjoy some hot coffee and a simple breakfast at the hotel before catching the shuttle to the airport. Parents, if you ever need your house to be just a bit quieter in the mornings, apparently the cartoon "Teen Titans Go!" is mesmerizing.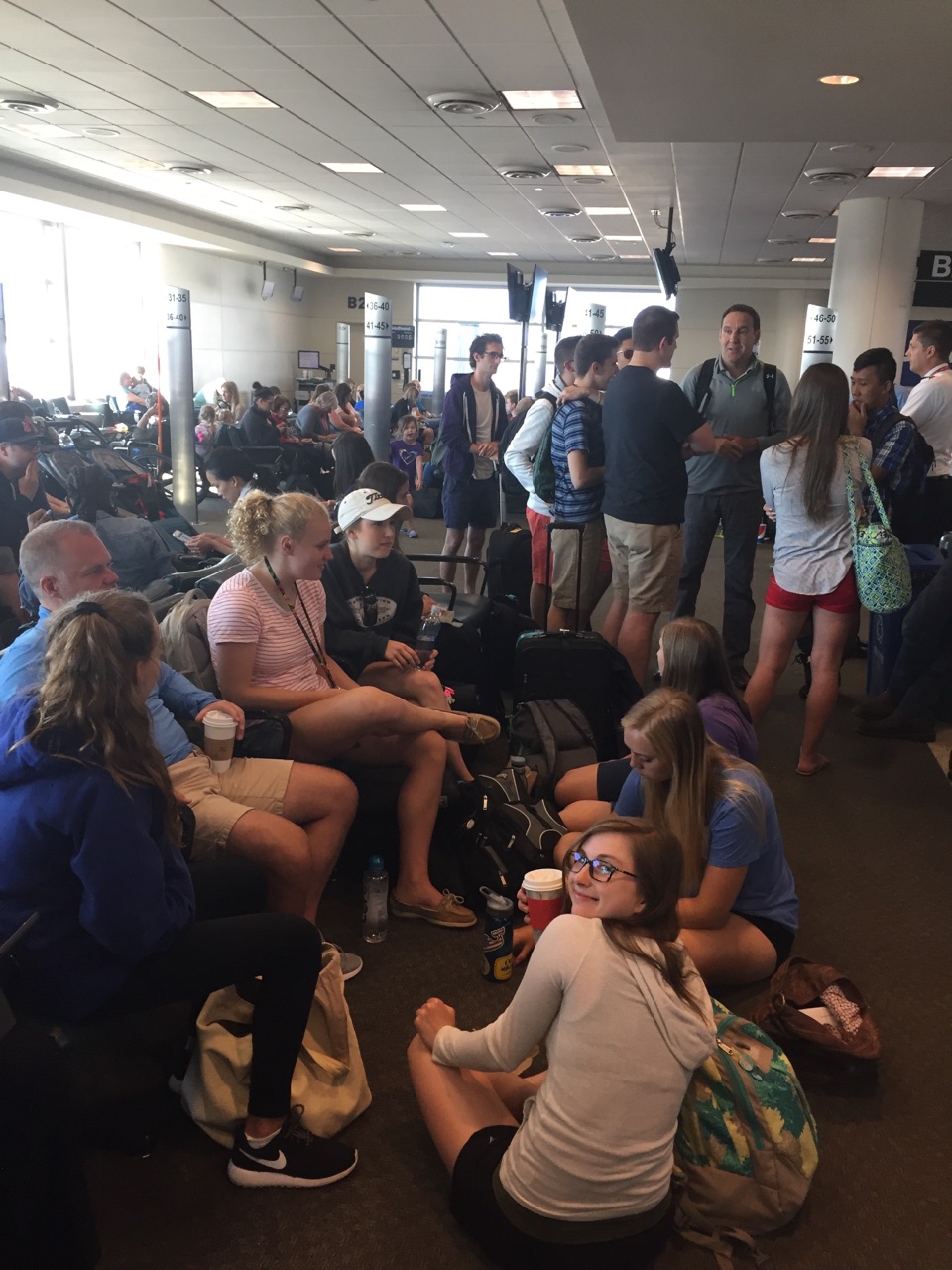 Waiting to board our plane and enjoying some time chatting with teammates.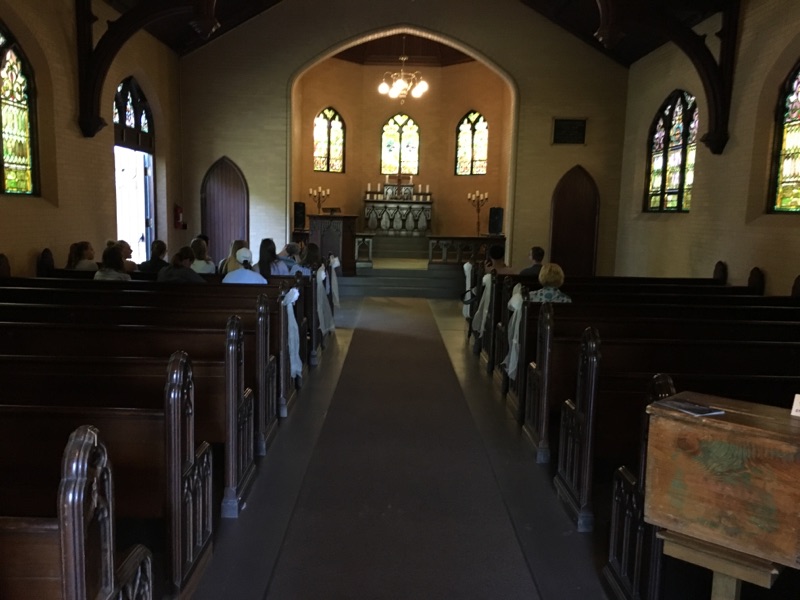 After picking up our rental vehicles and driving the remainder of the distance to Maine, we made it to the hotel with just enough time to change into our church clothes before hopping over to the beautiful chapel that Pauper's Chapel meets in on Sunday evenings.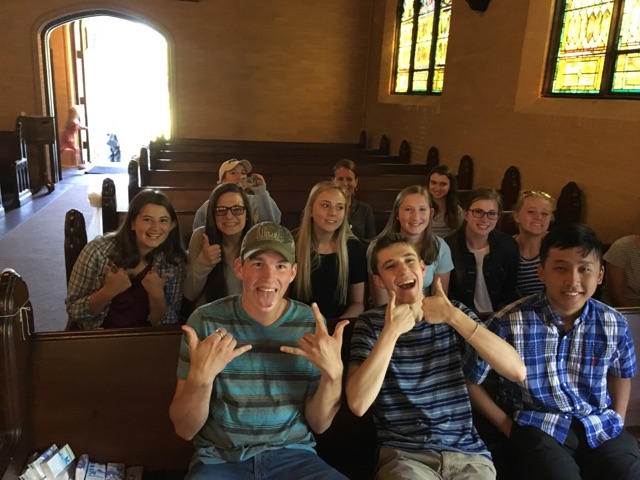 Ready for Tom's sermon at Pauper's Chapel.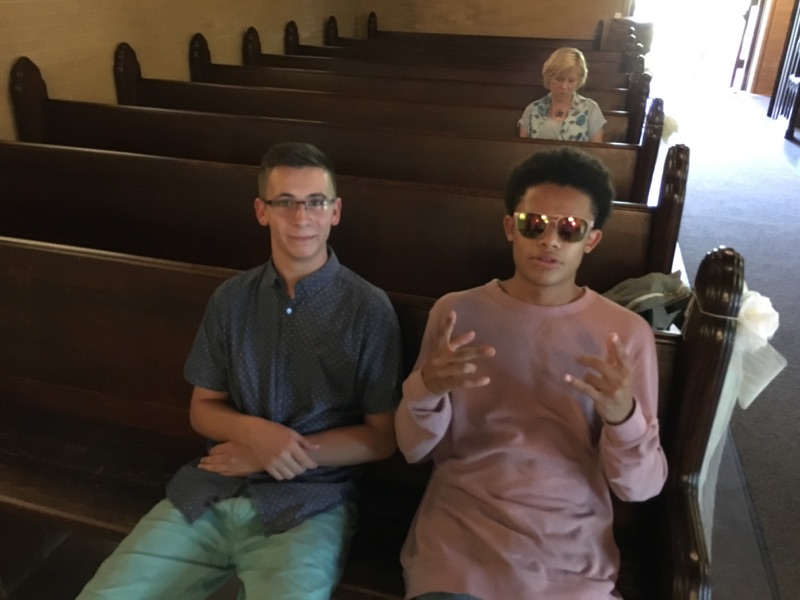 Couldn't miss Logan and Ethan just because they were on the other side of the aisle! Speaking of the aisle, you can see in this picture decorations for a wedding. Josh Philipps, pastor of Pauper's Chapel, was performing a wedding in the chapel immediately after the service.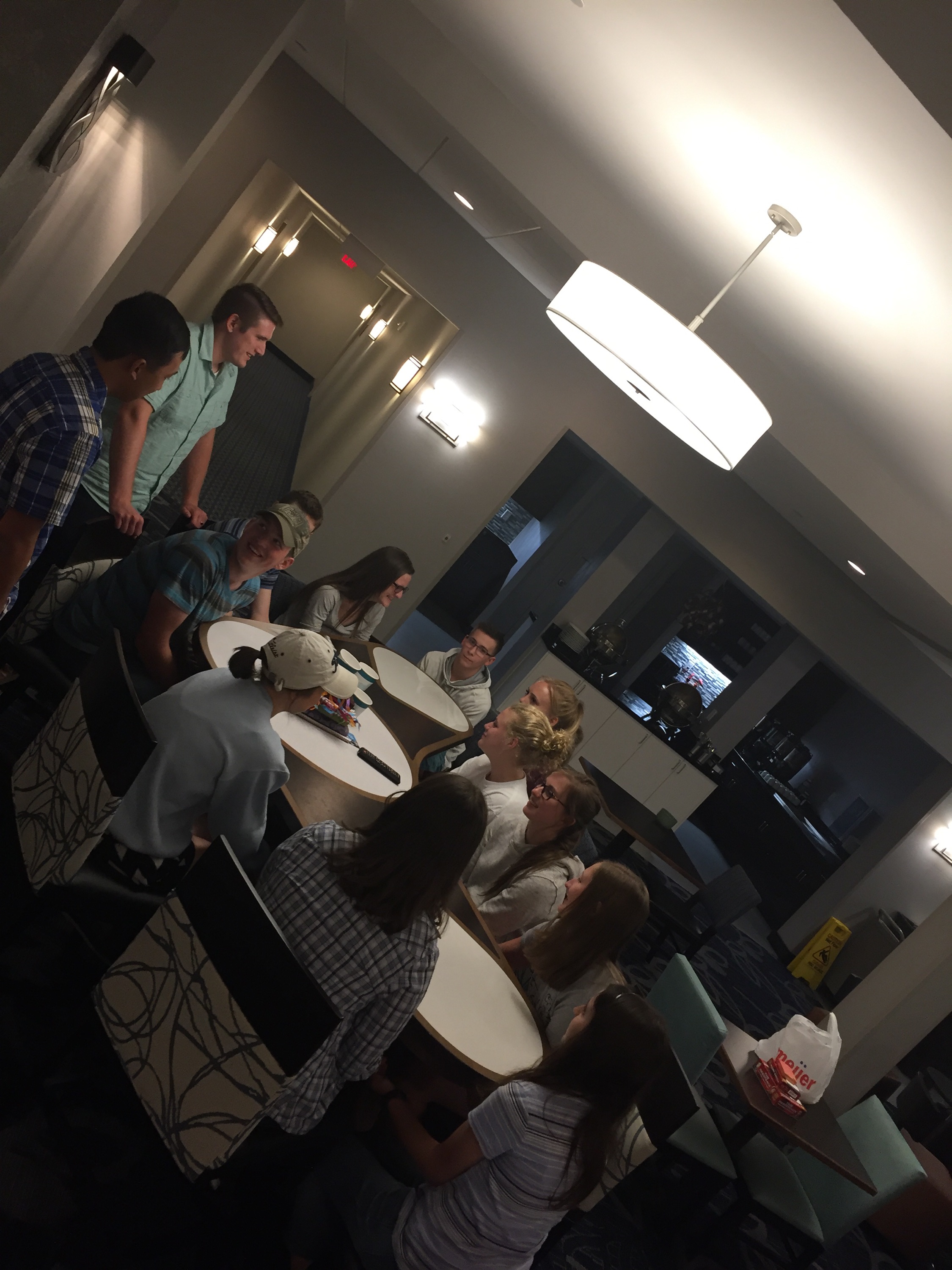 While Josh conducted a wedding, the Maine Team from Calvary enjoyed some delicious pizza from the Portland Pie Company before enjoying several rounds of both "the quarter game" and "Mafia."
Its been an eventful and fun couple of days traveling and hanging out with one another. I can already see Jesus at work in drawing our team closer together. Please pray the following over our team:
That Jesus would speak to each of the students in powerful ways during the morning devotions.
That He would draw us all closer to Him and to one another on this trip.
That we would serve and minister to the Portland community in the Name and love of Jesus Christ, demonstrating true hospitality even so far away from home.
In Christ,
Josh Karhan
SaveSave
SaveSave
SaveSave
SaveSaveSaveSaveSaveSaveSaveSaveSaveSave