Missions & Outreach Contacts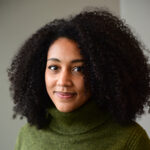 Requests Received in March 2022
Jeremy & Joy – SECURE
They have returned to the states for 2022 on sabbatical.
As they were leaving, a man asked for an audio Bible. He was suffering from malaria, and just laid on the ground with the volume turned up loud enough for everyone to hear. Pray for this man and for those around him to come to faith.
Pray for rest while they are home.
Pray for the ministry changes as ministry partners come and go.
Pray for the seeds of the gospel to spring to life in those they have shared with.
Dan & Tereasa – SECURE
Dan was able to visit many unreached villages and leave behind audio Bibles. These folks will be followed up on by indigenous missionaries.
He continues to help with well drilling to help them grow food. Though severe starvation exists here, there are refugees coming because it is better there than where they flee from.
The young man who did the illustrations for Teresa's book, got a bad case of malaria, causing him to be unable to finish the work until recently. Teresa lost her slot with the designer over the delay. Pray for favor to find another time so her project may go forward.
Teresa continues speaking and working with Train the Trainer on Trauma Healing, the work for ACROSS and the new podcast, "Radical Abundance".
Gary & Jamie – SECURE
Joanna- Russia
Having already lived through a shutdown during a worldwide pandemic, the hard decision was made to return to the states due to the unrest from the Russian invasion into Ukraine.
She continues to teach from here to students in many different countries who also had to evacuate. Pray for this, as the scheduling is difficult with so many time zones.
Pray as she transitions to life here before she had planned to return.
Pray for direction for her future.
Marlene – Papua
Pray for her health as she had an asthma attack and double pneumonia this month.
Leta- SECURE
She is starting to settle into all the cultural differences.
Language classes are going well.
She has had the opportunity to teach the intro to the Bible in the training program for church planters.
They have tutoring programs, fellowship groups, worship services, and other events in six areas of the city. Pray for wisdom as she navigates this with her minor language experience.
Since she has gone on two short-term trips outside of Kyiv, she asks for prayers for those she knows in Ukraine.
Tanner & Kelsey- SECURE
Kelsey is halfway through her pregnancy and feeling much better.
Their business coach came and spent hours helping them to tweak the work to both be more profitable, and evangelistic. Pray they can implement what they learned.
Tanner continues to read through the book of Luke with his employees. Pray for fruit!
Kelsey is out walking and sharing in the community. Pray for her to also bear fruit.
The kids are doing well in school
Jamie – Spain
Pray for his coworker Mario's health.
Pray for the many short-term missions planned.
Pray for his roles on the Area Council (Spain field leadership).
Pray for CoffeeTalk English outreach groups.
Pray for sports outreach in biking and basketball.
Pray for a new project with a storefront for all the outreach activities.
Peter & Raquel – Cyprus
Praise God, they found a home.
Peter just finished working on the technology of TRW's system that should make their stations all around the world more efficient.
Raquel continues to learn Greek, to be involved in church worship and youth/outreach.
Pray for Peter as he may start an Alpha Course for the refugees.
Pray for the women Raquel is reaching with the gospel.
Marv & Dawn- Cyprus
Dawn has stayed behind in Cyprus to continue the work there, while Marv is in Romania helping with the refugees coming out of Ukraine.
Pray for Marv as he works with the churches there to provide temporary housing, as most of the refu-gees have another place they want to go.
Pray for the voluntary staff needed at these housing locations.
240 French Bibles are on their way to Cyprus to be given to refugees.
Marv is now the leader of the housing projects for the refugees, and Dawn is hosting a team from Calvary.
God is stretching them. Pray!
Sean & Liz – Greece
They have completed level five in the language and will now move to conversational speaking!
They were able to attend a much-needed regional retreat.
They've been able to host out of town friends, which is a joy.
Many are losing loved ones to COVID, the war in Ukraine, and the refugees from all over, make them grateful for a God who is in control of it all.
Andy & Kathlene – Guyana
They are back in the states preparing for Andy's hip replacement surgery on March 31st. Pray for healing.
Lots of progress on the Alness Bible Camp is being made. The wharf fire destroyed much of the needed equipment to finish off the building, but God is faithful and supplying the needs.
USA teams have come to build bunk beds and do other work to complete the camp. Pray for the needed funds for this.
Mike & Cher – Bolivia
They flew to Texas to officiate the wedding of their daughter. With technology, the Ese Ejja were able to follow their travels.
They are back in Bolivia. Pray for leaders in the Ese Ejja churches to be faithful to teach and encourage believers.
They are grateful for their children, who are following Jesus.
Jon & Kris – SECURE
They saw over two hundred people come to faith, and miraculous healings occur in South Asia, as they made Jesus known!
Their church has a large outreach to Afghan refugees where Jon is teaching them the tools of how to reach them with the gospel.
Pray as Jon heads back to South Asia from March 24 – April 5 to sow more gospel seeds.
Pray for the family as they all are constantly doing outreach to the least reached.
Frank & Judy – Brazil
Frank has been mentoring folks who want to go onto the Missions field.
Judy is working on writing several books. Pray for that success.
Pray for them as they have been under spiritual attack and are asking for the "shield of faith".
At the end of March, they will travel to southern Brazil to celebrate the 70th anniversary of YFC Brazil and reconnect with those they use to work with years ago.
Bruce & Debbie – USA (Crossover Global)
Pray as Bruce & Debbie adjust to the new ministry.
Pray for believers in Ukraine, and even in Moldova. Many Ukrainians are fleeing to Moldova as well.
Pray for the time with the Central Asian Christians he is meeting with right now, travel issues with so much airspace shut down, and for the brothers unable to attend the conference.
Pray for Debbie's back.
Pray for Bruce's travels for meetings from March 28 – 30.
Shalom & Sherri- USA (EMI)
Pray for Shalom's work on EMI's website.
Pray for renovation plans for EMI's new Colorado Springs office building.
Pray for the ongoing healing for Sheri, and remaining legal questions, after 2018 car crash.
Pray for the ongoing health concerns for Eliana.
Guidance and energy for developing ministry plans this spring/summer.
Pray for them as they lead a parenting class this summer.
Keith & Grace- USA (Translation)
It has now been two years that they have been in the states, working remotely.
They are praising Jesus that after 12 years, the Bibles they have been translating are complete and in the hands of those native speakers.
Chad & Lauri – Transport for Christ
Chad had been promoted Director of US Operations, but with Covid, the position was eliminated.
He gratefully is back to his position as the Grand Rapids Chaplain, which is his first love. Being on the front lines is his heartbeat. Pray God uses him well.
Lauri continues at Byron Center Meats.
Tara is getting married in May, and Evan is working in construction