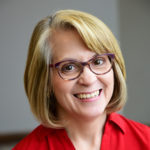 Scripture reveals God's desire for the Church, as recipients of God's grace and functioning as the body of Christ, to be a refuge to the fatherless, the widow, and foreigner as an oppressed people sharing similar struggles. Forever Hope Orphan Care educates, enables and embraces families who commit to open their homes (on either a short-term or permanent basis) to care for vulnerable children.
As a ministry, we also recognize that orphan care is much more than adopting or fostering.  Many can be involved by praying, babysitting, assisting financially, housecleaning and volunteering with other practical tasks. Whether your commitment is large or small God uses it all to further the work of providing those most vulnerable with much needed attention and love.
At Calvary, we care deeply about the orphaned and vulnerable child and want to reflect God's heart in how we care for them. If you are considering foster care, adoption or other forms of orphan care, contact Sheri Schmidt.