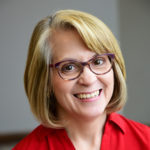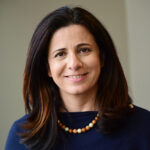 30 Days of Prayer starting April 2, 2022
Every year over 1.8 billion Muslims observe the month-long holiday of Ramadan. Because Islam follows a lunar calendar, Ramadan moves forward 11 days each year starting on April 2 this year and ending with the large celebration called Eid al-Fitr on May 1. During Ramadan, Muslims are fasting from food and drink during daylight hours while increasing their time reading the Qur'an and visits to the Mosque. This is all done with the intention of being closer to Allah and the hope of having their sins from the previous year forgiven. Because many Muslims are thinking deeply about their spiritual life during this season, they can be more open to discussing their spiritual beliefs and receptive to the gospel. Many of Calvary's supported missionaries are seeking to reach Muslims through their ministry or are living intentional lives alongside Muslims. We invite you to join us from April 2 – May 1 to pray for Muslims who do not yet know Christ in Grand Rapids and around the world.  
Prayer Resources: 
30 Days for Prayer Booklet


Every year, a booklet is created to guide your daily prayer time during the month of Ramadan that highlights various topics, people groups, and regions around the world that follow Islam. Check back soon for updates on where you can pick up your copy of this year's prayer guide. 

Prayercast Videos


To grow in understanding and love for those who follow Islam, Prayercast has created over 130 short videos about how to pray for Muslims around the world. Find them here

or sign up for a video to be emailed to you weekly.

 

Joshua Project Database


Joshua Project is an online resource of current information for the different people groups around the world as well as data about how much access they have to the gospel. If you wish to focus on praying for an Islamic region or people group, visit their site

to get more information. 

 
The three "R"-s of the Refugee Ministry – Respond, Restore, Redeem – are the key components to this ministry.
Respond – This is the effort of coming alongside Refugees because "he first loved us" (1 John 4:19)! We show the love of Jesus and meet physical and emotional needs of the families. We do this in partnership with Bethany Christian Services, Samaritas, or through connections with one of our current Refugee families.
Restore – This is the effort of coming alongside our friends so they can "succeed" in America! We help them integrate into society and become contributing members of it.
Redeem – This is the effort of coming alongside, communicating and leading them into what it means to be part of the family of the one true God through Jesus! Combining "Respond" and "Restore" above, our actions and our guidance into US freedom, we share the true Freedom in Christ we have and they can have as a choice here in America.
Along with meeting the needs of local refugees, we send short-term mission teams to serve in a Women and Children's Center. Currently we are sending teams to Lesvos, Greece, an island in the Aegean Sea, where over 800,000 thousand refugees from the war torn countries of Syria, Afghanistan, Iraq and other African countries have come. Here we partner with All4Aid to be a warm and welcoming presence where trauma and hopelessness are the norm. For more information about the global refugee crisis, visit wewelcomerefugees.com.
For more information on our Refugee Ministry and ways to get involved, contact Lana Duoibes.