International Ministry Contact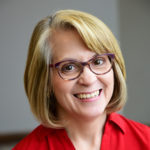 Show mercy and hospitality to International members of the community
With a thriving ministry that started off geared towards the Korean community, we want to extend our hand to other international residents of Grand Rapids.
Revelation 7:9 says: After this I looked and there before me was a great multitude that no one could count, from every nation, tribe, people and language, standing before the throne and in front of the Lamb.
It is our desire to make this verse a reality and see people from every nation and language come to a saving knowledge of the Lord Jesus Christ.
Our hope is to welcome and care for the practical needs of international members of the community and make the transition as easy as possible.
Monthly Korean Luncheon for International Students: Fellowship luncheon for International Students on the second Sunday of each month.
Manuscript Translation: Receive a copy of the sermon translated to Korean to aid in understanding the message.
If you are an international student, individual, or family interested in participating in the areas listed above or would like to join us in extending God's love to the foreigners among us, please contact Nam Kim or Lou DeGraaf.
Sunday Morning Van Drivers: We have the opportunity to provide transportation to Calvin University international students for the second service on Sunday mornings. If are interested in becoming a certified van driver, please contact Nam Kim or Lou DeGraaf.