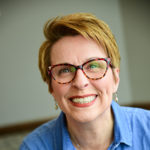 In Calvary Kids we are "guiding children to trust and follow Christ…for the rest of their lives!" We strive to provide a safe, nurturing place for your children, birth through fourth grade, while you worship in the Sanctuary, serve around church and attend classes.
We offer two primary areas of programming: Calvary Kids Sunday Mornings and Kids-N-Action on Wednesday nights. See details in our events calendar below.
Check-In & Check-Out Procedures
On Sundays and Wednesdays, all children need to stop by the check-in area to print their name tags and then be escorted by a parent or guardian to the room number printed on their name tag. At the end of our ministry time, kids must be checked out by a parent or responsible guardian (high school age or older), bearing the claim tag that was issued upon check-in.
Special accommodations can be made for children with special needs. New to Calvary? Contact our Care Plan Coordinator, Betsy Nolan, so we can get to know you and your family.
Popsicles on the Playground – Grand Rapids Township Park 9:30-11:30am
June 9, 16
July 7, 14
August 4, 11
More fun events – be sure to save these dates! Registration is required for these events and will be open soon.
Around the World – June 23
Carnival – July 21
Calvary Kids Challenge Camp – August 18