Seventh & Eighth Ministry Contacts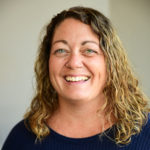 The heart of everything we do in 7th & 8th is relationships. We want every student who walks through our doors or joins us via an on-line activity, to know that they are seen, known, loved and cared for – as they are – by us and most importantly, by God.
In light of what is going on in the world, we want to offer this activity guide Calvary Family Guide No. 1 to help pass some time.  Every day you'll find fun challenges, conversation starters, games, a passage of scripture to explore, and other fun things that you can do together as a family.  And don't forget, if along this journey there is a specific need our team can meet for you and your family, please don't hesitate to call or email us anytime. Whether it's a time of prayer, a run for food and supplies or financial support, we would be delighted to serve you and your family. We're in this together! Contact us stindall@calvarygr.org.
Also, for the next few weeks, we will be engaging with our students using more technology!  You can see the opportunities below.
Come explore the Bible with us! We know it's not the same as meeting together, but we can still draw near to Jesus together! Every day has a devotional, a passage of scripture for us to read, and a question for us to talk through together through the YouVersion app.
Wednesday Night Gatherings
Netflix Movie Night 5/20
Join us Wednesday May 20 at 7:00pm for a Netflix Party – we'll be watching Mary Poppins Returns! The link will be sent right around 7:00pm on Wednesday, so check your emails. Hope to "see" you there!
If you need assistance the night of, contact Kaylynn.
Other ways you can connect with us include:
Instagram will continue to be our primary method for communicating and connecting daily. We will continue to post funny videos, share encouragement from God's Word, and try to create interactive ways to build community and cheer each other on. I know some of you are not active on social media, but do wonder if for this short time you might join us? 
GroupMe is a group texting app (and website) we will continue to use to provide all students a safe place to communicate & encourage each other. It's been awesome to watch students who don't otherwise interact, connect and care for each other and laugh together this way! Note: This is a private group chat that can only be accessed through our invite, and our team will be present and monitoring it closely.
Calvary's church-wide YouTube channel is also a great place where you can access devotional videos, the sermon archive, and our Seventh & Eighth Grade Ministry playlist. There we will post some of the videos we use on Instagram.