Seventh & Eighth Ministry Contacts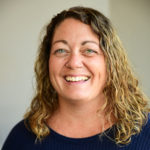 The heart of everything we do in 7th & 8th is relationships. We want every student who walks through our doors to know that they are seen, known, loved and cared for – as they are – by us and most importantly, by God. And it is our prayer that students would engage in relationships with each other and with adults in order to better understand and experience who God is and what having a relationship with and following Him is all about.
Featured Event: MSM 7/8 Summer Missions Trip to Madison, WI
Seventh and Eighth graders – would you consider joining us on our 2020 summer missions trip?
Students on the Madison team will stay at YWAM's Training Center where they will have the opportunity to serve and share their faith throughout Madison, Wisconsin. Together our team will serve children in low-income neighborhoods, pray with people on the streets, work with the homeless and do service projects for people in need. Students will be challenged and encouraged to grow in community, and practice loving the Lord their God with all of their heart and their neighbor as themselves.
Location: Madison, Wisconsin | Dates: June 21 – 26 | Cost: $560
$50 Non-Refundable Deposit and signed application are both required to attend this trip and are due by March 15, 2020.  Applications are available in room 208 or you can click the link below to print.  Return completed applications along with the $50 deposit to either Sara Tindall, Pastoral Staff, Seventh & Eighth Grade or Ann Bagley, Ministry Assistant.