Welcome to 56 Ministry
We're so glad you made it!
56 is a place where each student is known, loved, cared for, and trained up in truth.
56 on Wednesdays is a place where every student is known, loved, and cared for by our faithful team of staff and volunteers! Each night includes intentional free time with various activities and games, large group worship time with teaching and singing, and small group challenge time with an ability to apply God's word to each of our lives. This year we are learning about love and what love is from a Biblical perspective. So, if you are in 5th or 6th grade, join us for Wednesday nights from September 14th to April 26th.
In 56, we have a monthly event for our students. These high-energy and fun filled activities are designed to create lasting memories for our students as well as give them an opportunity to invite a friend to church. Keep your eyes peeled for what crazy ideas we come up with this month and check out our 56 Calendar!
When you invite a friend, please have them complete this Calvary Release Waiver or complete our at-home printable Waiver/Release and bring it to the event!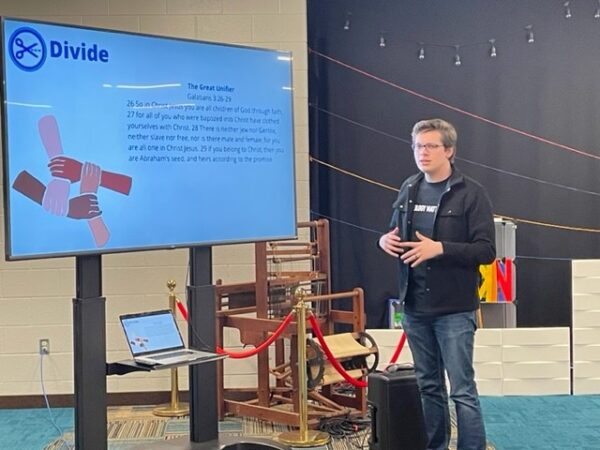 Our hope is that every 5th & 6th grader engages with the main service on Sunday mornings. Alongside that opportunity we offer classes on Sunday mornings in room 108. Our Sunday morning classes have been specially designed for parents to take WITH their fifth or sixth graders! In our classes we will focus on answering some big questions that our students might have, such as 'How can I trust the Bible?', 'Who is God?', 'Who am I?', "How can I be saved?", and "What is the Church?". Our hope is that both students and parents will be equipped with a stronger ability to understand their faith, and the truth of scripture through these classes. These interactive and fun courses will have projects that match each of our units, bringing a fun, hands on, and memorable experience that ends with a piece of artwork that will help us remember the truth we learn.
What Every Parent Needs to Know about 56!