Women's Ministry Contacts
Susan Sorensen
Team Leader, Adult Ministries
Pastoral Staff, Women's Ministry & Adult Bible Study
ssorensen@calvarygr.org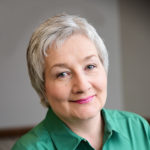 We are currently encouraging groups to meet virtually, though our mission remains the same. Our Bible studies end at the end of April, but if you would like to be part of a group until then, contact women@calvarygr.org.
Women's Ministry celebrates the fullness of life that comes from a meaningful relationship with Christ and a thriving community with other women.
Our mission is to:
Encourage women to know and follow Jesus Christ.
Engage women to grow in relationship with Christ through discipleship and community.
Empower women to go and live out their purpose as they serve and reach others for Christ locally and globally.
Our prayer is that you find a place where you can know, grow and go because of Jesus!