Neighbors International Contact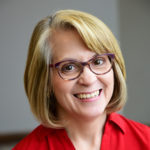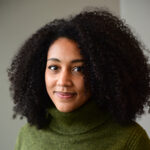 We are looking for more Friendship Families and would love you to join the team!
The deadline to sign up is August 20. You must be 30 or older to apply. To sign up or for more information contact Sonja at neighbors_international@calvarygr.org.
Mandatory New Volunteer Training on August 27, from 7:00-9:00pm
(if unable to attend the training, a one on one training can be provided). 
Watch a short video featuring a few of our current friendship families sharing what it has been like for them to volunteer in this way. 
Neighbors International is Calvary Church's international college student friendship family program. This free program matches up our local international college students with families and individuals with the goal of forming friendships and assisting  students as they transition to a new country.
Students and families will be matched based on their hobbies, interests, and location.
Our friendship families meet with their assigned student(s) at least once a month and talk with them at least once a week.
ARE INTERESTED IN BECOMING A FRIENDSHIP FAMILY/ PARTNER?
You must be over 30 years of age to apply. If you are interested
in becoming a friendship family/partner, or have further questions,
 After you have gone through the application process, you will receive your student(s) name, address, their hobbies, and other general info you can: 
Contact your student and arrange to meet in person or even via zoom 

 

Continue to meet once a month and phone, email, or text at least once a week

 

Have your student(s) over for a home-cooked meal
Invite your student(s) to celebrate American holidays

Plan fun activities to start to build a lasting friendship

 

Help coordinate getting much-needed supplies, food, or winter clothing as needs arise

 

Help coordinate drivers training

 

Pray regularly for your student(s)

 
You will get tons of tips and help from the Neighbors International leadership team!!  
ARE YOU AN INTERNATIONAL COLLEGE STUDENT SEEKING A FRIENDSHIP FAMILY?
You will be asked a set of simple questions so that we can find the best
match for you out of our available families. You will then be emailed the contact
information of your new family and a few things about them. You then just
start talking to each other! It is that easy!
After you have gone through the simple application process, we will match you with a friendship family. They will connect with you to build a friendship and help you get settled here in Grand Rapids. They are available for things like:
Checking in monthly to see how you are doing
Assist you with getting your drivers license or looking for a car
Helping you get to know the city
Having you over for a meal in their home
Invited you to celebrate American holidays
Spending time learning about your culture