Missions & Outreach Contacts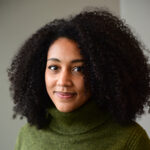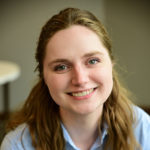 Want to stay up to date on our response to the crisis in Ukraine. Visit our Ukraine Crisis Relief page which is updated regularly with prayer requests and news on how your support is making an impact in the midst of this conflict.
We had a wonderful time learning and being challenged to share the gospel of Jesus during the Disciple Making Conference! So, now what? Are you curious how you might be more involved with disciple making and assisting with local mission opportunities? Are you just still wondering what this whole idea of missions is all about? If so, we encourage you to check out a few resources and the video below to get started! Please contact Jake Tibbe at jtibbe@calvarygr.org with any questions. 
Check out this

article

about praying for unreached people groups around the world

 

Print this tract that lays out the story of the Gospel
Watch the video below for an overview of the Biblical Basis for Missions

Join this exciting opportunity to be part of God's plan for Him to be loved by every people.
The upcoming Perspectives course will be held weekly on Thursday nights from January 13 thru May 19, 2022, at Calvary Church. This 15-module training will mobilize and equip you to join God's mission to proclaim Christ to all peoples, both locally and globally. Don't miss this exciting opportunity to participate in this life-changing course! Sign up at www.perspectives.org/grandrapids 
If you have questions or would like to learn more, contact Jake Tibbe at jtibbe@calvarygr.org. 
Perspectives: Made for More
Missions and Outreach Ministry Focus
At Calvary Church, we believe it is an incredible privilege to, in the words of Psalm 96:3, "declare his glory among the nations, his marvelous deeds among all peoples." That leads us to prayerfully find ways together to declare God's glory, to proclaim his good news, and to be servants to people in need – around the world and right here in West Michigan.
Our Missions and Outreach team is organized around four primary tasks: Global Outreach, Local Outreach, Evangelism, and Church Planting.
What we want most is to see each person here at Calvary involved in word and deed Gospel witness, in our community and around the world. Whether by helping the poor and oppressed right here in Grand Rapids, serving on a short-term mission overseas, exploring how work can be worship, broadening vision for the needs of the unreached, you have a role in declaring the glory of our Lord.
Short-Term Missions: Learn more about our upcoming short-term trips, whether you are interested in going or supporting those who go.
Local Ministry Partners: We partner with organizations around Grand Rapids who reach out with the message of Christ's love. Learn more about them and ways to get involved.
Do you sense God leading you into full-time missions work? Calvary's Missions and Outreach staff would love to come alongside you in the journey, helping you develop and take the first steps toward the vision He is giving you. Contact Emily (efranklund@calvarygr.org) to learn more about our Cross-Training Process.