Missions & Outreach Contacts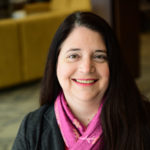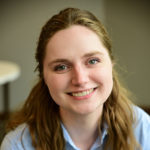 Alpha
An Exciting Opportunity to Learn About God
We are very thankful for Calvary's recently completed inaugural Alpha Course, an 11-week in-person program where people bring their friends for a conversation about faith, life, and God. While our initial Alpha Course wrapped up on June 28, plans are now underway for our Fall "Alpha at Calvary," currently scheduled to start on Thursday, September 30.  Until then, you can learn more about Alpha from the following Q&A, and even watch a testimony from Alpha below!
What is Alpha?  Alpha is an 11-week course run in churches, coffee shops, prisons, and homes worldwide.  Alpha creates an environment of hospitality where people who might not call themselves Christians (referred to as Alpha guests), who are invited by a close Christian friend, can discover and develop a relationship with Jesus.  It provides an opportunity to discuss really big questions like "Why am I here?" "What's the purpose of life?" in a way that is very low-key, unpressurized, nonconfrontational, and based on respect for people regardless of what they believe or what they think.
How is the class structured?  While no two Alphas look the same, they generally have three key things in common: a meal, a 20-30 minute talk on the Christian faith, and a small group discussion spread over 2 hours.  During the discussion time, guests have the freedom to say whatever is on their minds in response to questions raised by the discussion group host.  There is no preaching, no correcting, no canceling "bad or incorrect" statements or questions.  Between sessions 7 and 8, a short retreat, referred to as the "Alpha Day Away" takes place.  That is when great friendships are solidified.  It's also when Alpha guests are introduced to the Holy Spirit, and it provides an opportunity to minister to guests one–on–one.
Why a meal?  The meal is an important element of creating an experience of "radical hospitality" where guests will experience the grace of God and be able to develop great friendships.  Including a meal also makes it easy for guests to say yes to an invitation to come to Alpha and, especially early in the course, helps break the ice in conversations with people they may not know.  The idea of including a meal is based on how Jesus engaged people in the world.  One of the most common ways that Jesus met with people was over a meal.  Sharing space and time together where we open our hearts up, we ask questions, and we live life together is best done around a meal and in a place where people feel welcomed.
What would it look like to volunteer with Alpha?  Because there is no preaching, teaching, or correcting by Alpha volunteers, it provides an opportunity for any believer, even without any special theology background, to get involved in running an Alpha class, regardless of how long they've been a Christian.  In fact, those Alpha guests who developed a relationship with Jesus before or during the course are encouraged to volunteer to assist with future courses. There are many volunteer opportunities with Alpha, including discussion group hosts & helpers; members of the hospitality team, prayer team, and childcare team; post-class mentors, etc.  If you are interested in volunteering for the Fall "Alpha at Calvary," or perhaps another future class, contact one of the Alpha Leadership Team members listed below.
Who typically attends Alpha, how do people get invited?  In addition to volunteers, course participants include believers and one or more people they invite.  Due to the nature of the course, guests are individually invited by their Christian friends based on their close personal relationships.  Those relationships might be with neighbors, coworkers, family members, etc.  Invitations can take on any form, depending on the relationship, but could look something like, "I have really enjoyed getting to know you and I'd love the opportunity to explore some spiritual questions with you through a gathering that involves a free meal, some content about who Jesus is and what does He mean for us today, and an opportunity to hear and learn what it means to you and others in our community with different backgrounds and beliefs.  If this interests you, I'd love to have you join me next Thursday evening to check it out.  There is absolutely no commitment after the first session, and no one will follow up with you should you decide not to continue."
What is the most important component in making a class successful?   Prayer is the most important part of Alpha.  We pray for believers to have boldness to invite a friend or coworker, for people to come when invited, for class logistics, and that guests will discover and develop a relationship with Jesus.  Considering the importance of prayer, we have a dedicated prayer team who will be very intentional about praying for each guest, as well as logistics and the volunteers, weekly.
Is there a cost to attend?   There is no cost to attend the Alpha Course.
When is the next class?  We are currently planning our next class to start on Thursday, September 30, at 6:30 p.m.
How do I sign up or who do I contact if I have questions about Alpha?  If you have thoughts on someone to invite or are yourself a new Christian or seeking a relationship with Jesus, click here to sign-up for the Fall Alpha class.  Click here for a brief video for ideas of people you might invite.   While it is not required, or always necessary, it may be helpful for those extending the invitation to also attend the course along with the person they invited, at least for the first few sessions.  And, while we are in the process of recruiting volunteers, those inviting guests may be able to assist with the class, if interested.  Should you have any questions, feel free to contact one of the Alpha Leadership Team members: Celeste McDonough at cmcdonough@calvarygr.org, Barb Van Hal at barbvhal@gmail.com, or Dave Weiskittel at davewc6@gmail.com.
Missions and Outreach Ministry Focus
At Calvary Church, we believe it is an incredible privilege to, in the words of Psalm 96:3, "declare his glory among the nations, his marvelous deeds among all peoples." That leads us to prayerfully find ways together to declare God's glory, to proclaim his good news, and to be servants to people in need – around the world and right here in West Michigan.
Our Missions and Outreach team is organized around four primary tasks: Global Outreach, Local Outreach, Evangelism, and Church Planting.
What we want most is to see each person here at Calvary involved in word and deed Gospel witness, in our community and around the world. Whether by helping the poor and oppressed right here in Grand Rapids, serving on a short-term mission overseas, exploring how work can be worship, broadening vision for the needs of the unreached, you have a role in declaring the glory of our Lord.
Short-Term Missions: Learn more about our upcoming short-term trips, whether you are interested in going or supporting those who go.
Local Ministry Partners: We partner with organizations around Grand Rapids who reach out with the message of Christ's love. Learn more about them and ways to get involved.
Do you sense God leading you into full-time missions work? Calvary's Missions and Outreach staff would love to come alongside you in the journey, helping you develop and take the first steps toward the vision He is giving you. Contact Emily (efranklund@calvarygr.org) to learn more about our Cross-Training Process.