Mercy & Hospitality Contacts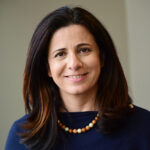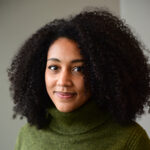 Current Serving Opportunities
Calvary CarePortal

Primary Point Person (one needed): This person is the highest administrative level for CarePortal in the church. They are the primary point of contact for our local CarePortal Ambassador. This person will create and oversee response teams within the church and should be comfortable with technology, have strong organizational skills and be a thoughtful communicator. Click here for more information on this position.
Calvary Church Response Team Leaders (one or more needed): A Team Leader is responsible only for their individual team and coordinating one or more monthly team responses. Each team may have more than one leader, which allows them to log in to their own CarePortal dashboard, containing the ability to upload, manage, and activate their own Response Team. Having multiple Response Teams within Calvary means a bigger impact on vulnerable children and families in our community. Small Groups may consider forming their own Response Teams, or individuals can sign up as a Response Team member and be assigned to a group.
Calvary Church Response Team Members (many needed): Each CarePortal church can add as many responders as they wish to their Response Team(s). When activated, each responder will receive an email notification for the request giving them the options to Pray, Follow, or Respond to the request. Response Team Members may take on a variety of roles, e.g. donating needed items or money, shopping for needed items, picking up and delivering needed items, making meals, providing friendship and relational support, and whatever a situation may require.Take this survey to help us learn more about you and how God is leading you to get involved or contact us for more information.
Embrace Grace: This program is for single moms who have chosen life for their babies. Volunteers have the opportunity to encourage a new mom in various ways. Our volunteer slots are for one semester, either for fall (Aug – Dec) or spring (Jan – May). Contact: Christina Leskovar.

Meals for new moms.
Baby shower gifts.
Prayer warriors.
International Ministry:We need a few van drivers to continue providing reliable transportation to Calvin students for the 10:45 am Sunday worship service. This is a fun way to serve and encourage students as they adjust to life in Grand Rapids. Contact: Vida Wilson
Prison Ministry: We are looking for those who want to join in Sunday worship with Pastor Ardo at a local prison. This ministry is an important opportunity to reach out to those incarcerated who want to grow in their faith and connect with fellow believers. We provide training and support along the way. Contact: Ardo Draper
Refugee Care Ministry: Do you have the gift of hospitality? Would you like to be part of a volunteer team showing mercy to strangers and the foreigners who are residing amongst us, serving them with Jesus' love and compassion? If so, please don't hesitate to contact us to learn more about the Refugee Care Ministry and ways to get involved in loving your neighbor as yourself. (John 13:34). Contact: Lana Duoibes
Renew Crew: Are you handy around the house? Like to fix things or enjoy a day outside tidying up the yard? Then join our Renew Crew! We are looking for volunteers to help with trade work for example electrical, flooring, and drywall as well as more general tasks including fixing doorknobs, painting, yard work, and moving furniture. If you are looking for a tangible way to make a difference in God's kingdom. Contact: Renew Crew or call (616) 956-9377, ext. 5648.
Hospitality and mercy are fundamental to our identity and our lifestyle as Christians. In both Matthew 25 and Luke 14, Jesus reminds us that by welcoming the stranger, or the person in need, we may well be welcoming him, and when we pay special attention to the poor and the disenfranchised, we may in fact be welcoming the most important among us. It is our calling to create sacred places at our tables, for those who are hosts and for those who are guests. When we use the word hospitality at Calvary, it means welcoming everyone and making them feel like they belong. While all our ministries practice hospitality, our First Impressions ministry has the specific focus of welcoming those who are new to the church and helping them to connect to what God is doing in this place.
When we refer to mercy, on the other hand, we are talking about a specific group of people to whom we believe the Lord has called us to pay close attention. In this season, we believe God has highlighted internationals, orphans, prisoners, and refugees as people to whom our church should be ministering and extending a special measure of mercy. Our mercy ministries include our International Ministry, Forever Hope Orphan Care, Prison and Refugee Ministry.