Kids & Students Ministry Contacts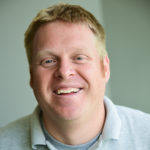 Calvary Kids & Students is a team united in ministry to kids from birth on through college-aged adulthood. A clear thread runs through this ministry – a desire for kids to know they are loved and cared for by God and by us.
We seek to create a space where kids and students know that they belong here, no matter how imperfect or unfinished they may feel. Our prayer is that as kids and students experience belonging, that they would get to know who God is and realize He's worth following.
We are here for parents as well, ready to come alongside you with resources, to cheer you on and to hold the faith that God is working in your family. We pray for you regularly and would love to meet with you to get to know you better. Our hope is that you know you're not alone. We want to walk with you in joyful celebration and painful sorrow. The Lord has walked with each of us through our own struggle, and we are here to be an encouragement through whatever season your family is in.
The following are resources each ministry is making available during this unique stay-at-home season.
All Families
Calvary Family Guide No. 1
In this guide, you'll find daily fun challenges, conversation starters, games, a passage of scripture to explore, and other fun things that you can do together as a family.
Calvary Kids & 56
Seventh & Eighth
Wednesday Night Zoom 
Wednesday nights we gather on Zoom as a community at 7:00pm. Email Sara for the link to join, or if you have any trouble connecting on Wednesday nights.
For more ways to connect with us in this season, visit the 78 Ministry page.
High School
Sunday Night – UNITED  6:30pm Live! 
Join our live talk live and then hang with your small groups in Zoom breakout rooms for encouragement and discussion.  See the weekly email for links to join a small group!
Tuesdays & Thursdays – Online Bible Study | 11am
We're super excited to host online discussions on the Gospel of John on Tuesday and Thursday mornings. We are using Zoom Rooms, which allow us to see and hear one another as we read a chapter from the book of John and discuss what we discover. Details here.
For more ways to connect with us this season, visit our High School page.