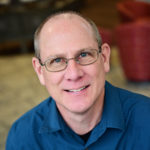 Pre-Service Prayer | 8:30-8:50am | Room 255: Pray for our worship services with the morning's teaching pastor. 
Boiler Room | 8:50-11:50am: Visit room 222 behind the Sanctuary to pray over every aspect of the worship service as the Holy Spirit leads, including staff-initiated requests. 
Connection Point | Between Services | Gathering Place: Whether you're new to the church or just ready to try something new, visit the Connection Point today to take your next step at Calvary!
Prayer Room | East End Main Level: Intercessors available to pray one on one with individuals after or during Sunday morning services in the Prayer Room.
Worship Service
We are worshiping on line and enjoy the day with family.
First Impressions
We will pick back up with updates, when live sermons resume.
Operations
Safety Reminders. We have no security issues to pass along at this time.
Weather Reminders. There are only a few more weeks of winter left! In the case of a weather cancelation due to hazardous roads and weather conditions for Sunday morning services, a decision will normally be made by 6:00 am on that particular Sunday morning. This will be communicated via the website, social media, TV stations 8,13, 17 and radio station WCSG. You can always check here for the forecast.
Special Needs
The Special Needs Ministry is in place to serve alongside the ministries of Calvary Church – as together we welcome people of all ages, gifts and abilities into the body of Christ.  We encourage inclusion while still providing sensory sensitive areas for those who benefit from quieter, smaller spaces.